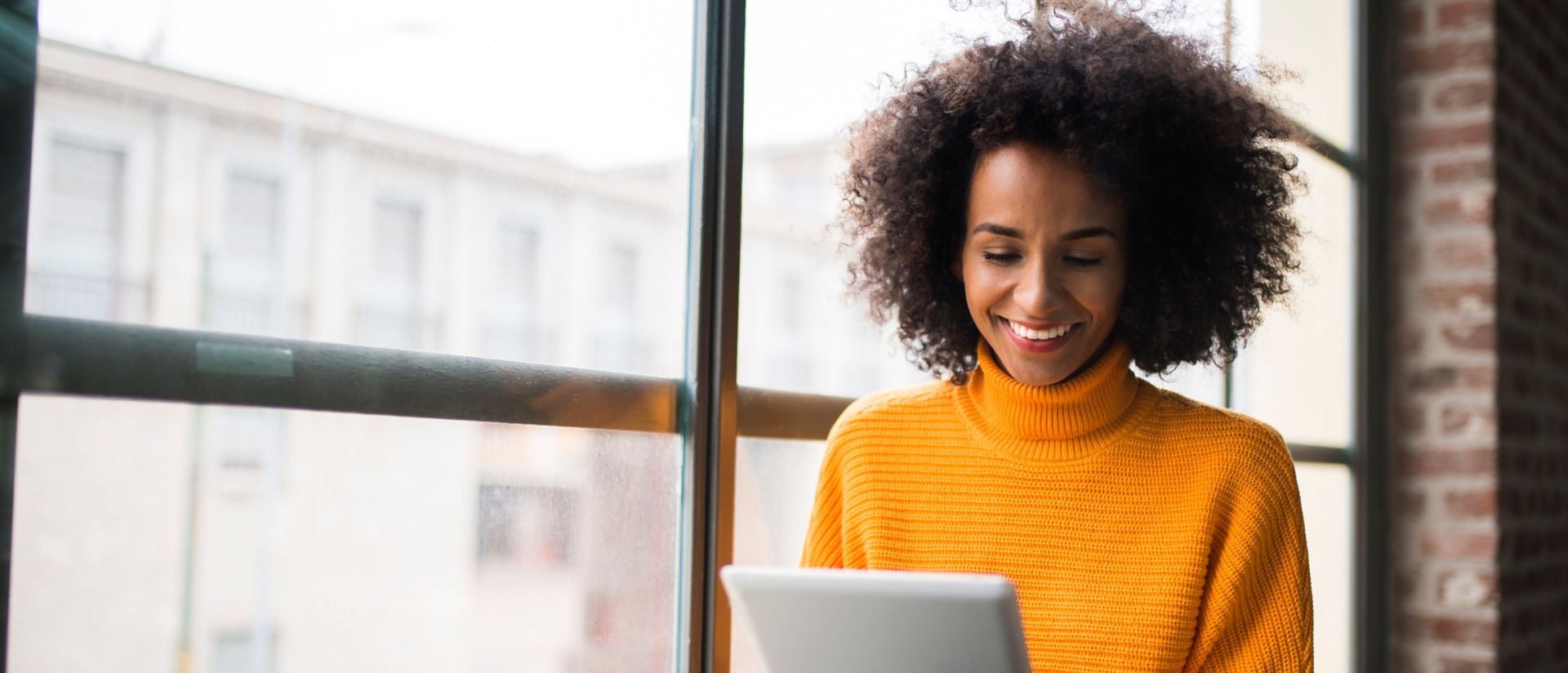 The Intelligent Enterprise at your fingertips
Whether you're at the shop counter, on a service assignment, in the warehouse, or somewhere in between, you can continue project activities on the go. Our mobile solutions provide the fastest, most intuitive way to get the job done and improve your work life.

Embrace the mobile experience
Take the unparalleled industry power you only get with SAP and combine it with a mobile experience that people want to use. That's how we think of "anywhere business," resulting in a native app suite that integrates the best of what's imaginable with today's intelligent technologies.

Let business continue wherever you are
Master the most challenging supply chain, build the most effective workforce, and do things better. Now is the time to make your business processes more efficient, resilient, and sustainable with the unique possibilities offered by our mobile suite experience.

Why you should get mobile-ready with SAP
Persona-centric experience: 
Giving professional users exactly what they need for achieving the best results, anywhere.
Continuous innovation:  
Building on intelligent technology for optimized and more automated processes.
Scalable extensions: 
Integrating enterprise systems securely and compliant, with better version control and agility.
See how customers are succeeding with mobile technology from SAP
Companies need to ensure agility and availability of their IT and business services. With the SAP Mobile Start app, we provided our employees with a single launchpad, centralizing access to our IT business resources and making it possible for all lines of business to work from anywhere.
Lucas Dreger, Solution Architect, FRoSTA AG
Frequently Asked Questions
SAP has always been committed to delivering a mobile experience, and we are committed to adjusting that experience to market changes. Recent changes include the emergence of more temporary and gig workers and a tech-savvy workforce that demands microexperiences tailored for them, as well as technical changes in on-device technology, such as improved cameras, indoor location analysis, and machine learning and AI, that make some scenarios only available on a mobile device.
SAP products are mission-critical applications. By offering our solutions on mobile devices and taking advantage of on-device technology, we can ensure you have the context-aware information you need immediately.