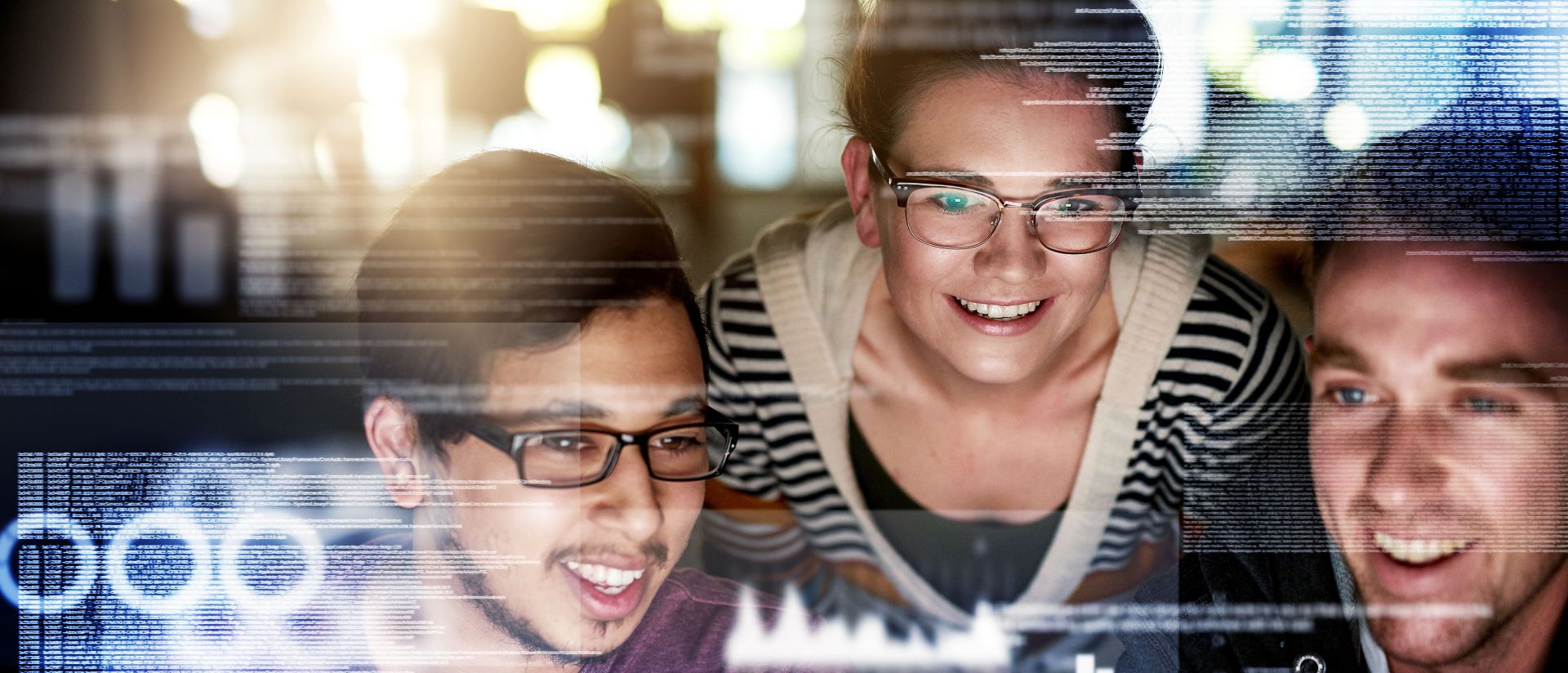 Microsoft: Creating consistent and standardized employee experiences worldwide
Putting people at the heart of technological advancement
Dedicated to advancing human and organizational achievement through technology products, devices, and services, Microsoft is focused on bringing out the best in people. The company needed a consistent global core HR system to match its growth. SAP SuccessFactors Human Experience Management solutions, SAP Business Technology Platform, and the SAP Analytics Cloud solution help the business have the right skills at the right place and time, at scale.
employees in 108 countries using SAP SuccessFactors Employee Central.
from job creation to job posting, down from 24 to 72 hours.
to create a solution around hybrid workplace flexibility.
Accessibility is one of our top priorities, and the strong partnership between Microsoft and SAP drove continuous improvements, to the point that we had zero accessibility issues at go-live.
Rajamma Krishnamurthy
Senior Director, HR Technology, Microsoft Corporation
Creating a consistent HR culture for engaging employees
Microsoft is synonymous with empowering people all over the world. Its technology platforms and products have helped achieve remarkable feats – like doctors in New York and Uganda simultaneously performing over 500 surgeries together and NASA powering the first robotic helicopter flight on Mars.
For its own people, Microsoft had deployed the on-premise HR systems from SAP when the company was growing, which were being used in only two countries. It could take up to three days for data to reach critical business areas. In addition to this delay, there was an overall lack of quality employee data and standardized processes.
Microsoft was in need of a consistent core HR system for its worldwide locations to attract and nurture the people best suited for a required role.
We want to have the right talent at the right time in all of our locations, and we want to give our talent the tools they need to continue to change the world. We need to create the innovation, collaboration, and culture that can help us foster creativity.
Prerna Ajmera
General Manager, HR Digital Transformation Programs, Microsoft Corporation
Sharing and managing data at a global level to meet local needs
Microsoft implemented the SAP SuccessFactors Employee Central solution in more than 100 countries for 220,000 employees. The software was chosen primarily for the preconfigured localization and extensibility capabilities. When a country is selected, all data fields necessary for payroll, benefits, and other areas are already built in. So, for example, a request for a new identity document or legal form can be met immediately. Microsoft uses standard integration between SAP SuccessFactors Employee Central and the SAP Payroll Processing application to reduce the risk of payroll issues.
The company developed a "hybrid workplace" application using SAP Business Technology Platform to extend its use of and integrate with solutions from SAP SuccessFactors Human Experience Management Suite. This gives management teams valuable data on the hybrid employee experience and allows employees to request where, when, and how they work, with the approvals and workflows shared with the relevant business areas.
Similarly, the company is using the planning capabilities in the SAP Analytics Cloud solution for workforce planning and to enable master data management of job-title taxonomy in SAP SuccessFactors Employee Central. It can create a model to understand the work being done company-wide by mapping every person to the taxonomies. This is helping Microsoft figure out the future career and learning needs of its workforce within a competitive marketplace for talent. Also serving as an extension to SAP SuccessFactors solutions and contributing to Microsoft's success are solutions from Accenture, EPI-USE, and Pathlock.
Enabling business agility with real-time data
One of the main benefits of SAP SuccessFactors Employee Central that's proving very popular with Microsoft's business leaders is the agility and speed with which they can put an HR requirement into the solution and launch it globally. And moving to a cloud solution is giving them reliable and accurate data in real time in a centralized place.
By building the hybrid workplace application as an extension to SAP SuccessFactors solutions, Microsoft is providing more flexibility and work-life balance for its employees. With staff able to ask to work in different ways, Microsoft can take employee experiences to the next level. Other policies are also being integrated into the solution so that it can offer consistent HR services globally.
Collating diversity and inclusion data in SAP SuccessFactors Employee Central helps the company understand the communities it's building, attract the type of people it's seeking, and reward them accordingly. This information is also beneficial for succession planning for staff and leadership teams.
Optimizing workforce planning for business growth
Microsoft will bring its external staff, roughly 100,000 contractors in 140 countries, onto the SAP SuccessFactors Employee Central solution.
The company is also thinking about ways in which it can use the SAP Analytics Cloud solution when it comes to workforce planning around large-scale reorganizations and mergers and acquisitions, which include skills and cost. It hopes to be able to identify the people and skill sets it needs in these scenarios. In addition, Microsoft plans to adopt the SAP Time and Attendance Management application by WorkForce software to automate its complex needs around time tracking and leave administration.
SAP helps Microsoft run better
Key business outcomes and benefits
Consistent and standardized employee experiences worldwide
Data-driven decision-making and agility in meeting business needs
Significantly reduced manual workload
More-efficient service centers and focus on value-added tasks for the HR team
Improved reporting and workforce planning capabilities
Featured solutions and services
SAP SuccessFactors Employee Central is a flexible cloud-based human resources solution that automates HR workflows and intelligent services on a single global system.
SAP Analytics Cloud is a single solution for business intelligence and collaborative enterprise planning, with predictive analytics and machine learning technology.
SAP Business Technology Platform helps rapidly build and enhance enterprise applications, processes, and experiences.
About Microsoft
Microsoft Corporation provides technology products, devices, and services for business and entertainment to empower every person and every organization on the planet to achieve more. The company uses technology to build platforms and resources to help make a lasting positive impact, as shown through its numerous environmental, sustainability, and digital education initiatives.