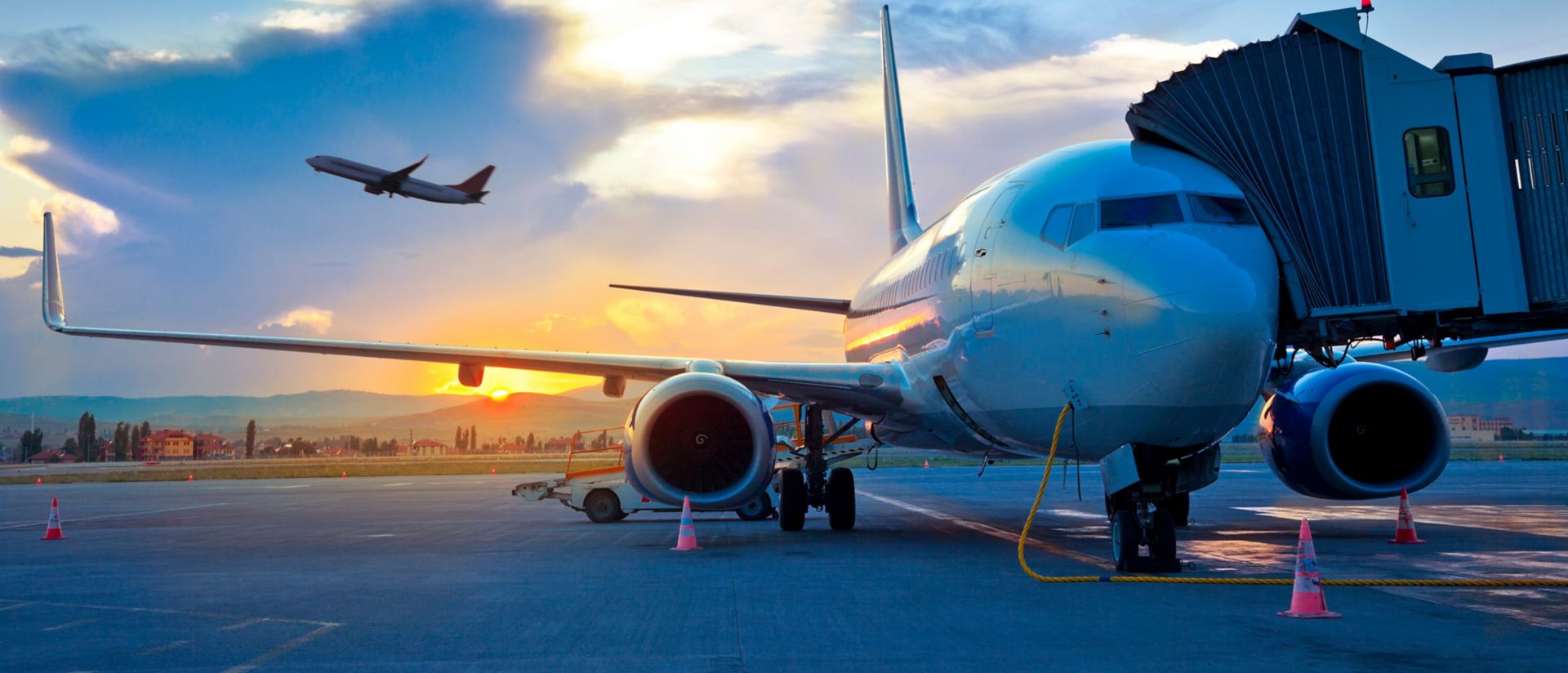 ADB SAFEGATE: Taking off at speed with more flexibility and extensibility potential
Explore ADB SAFEGATE's journey with SAP
To reset its operations for future competitive advantage, ADB SAFEGATE adopted RISE with SAP to accelerate its transformation journey. With SAP S/4HANA Cloud, private edition integrated with SAP Sales Cloud as well as SAP Concur, SAP SuccessFactors, and SAP CPQ solutions, the business is now taking off around the globe.
months from project inception to go-live.
system availability since go-live.
countries went live simultaneously.
We realized the optimal way ahead for our company was adopting RISE with SAP S/4HANA Cloud, private edition to secure future efficiencies and competitive advantage.
Bart Vandenbussche
Business Applications Director, ADB SAFEGATE
Lighting the way for faster, more ambitious innovation and growth
On a mission to be the partner of choice to airports, airlines, and air navigation service providers, ADB SAFEGATE delivers solutions that raise efficiency, improve safety, boost environmental sustainability, and reduce operational costs. Formed by a merger between ADB Airfield Solutions and Safegate Group, the company serves more than 2,500 airports in more than 175 countries across the world.
As a legacy of the merger, the company was running a highly customized business software environment with a blend of SAP and various disparate third-party solutions that required manual interventions and a reliance on spreadsheets. When the time came to update these aging business systems, ADB SAFEGATE looked for a solution to underpin its compliance-sensitive workloads where control and security are paramount. Wanting to support its intercompany operations and project management business on a global scale, ADB SAFEGATE selected SAP S/4HANA Cloud, private edition to harmonize and standardize its business environment. It also chose the SAP Sales Cloud solution to support global CRM processes and field services and integrated other applications including SAP Concur, SAP SuccessFactors, and SAP CPQ solutions.
Taking a big bang approach to meet an ambitious go-live strategy
ADB SAFEGATE wanted greater flexibility and the ability to take advantage of more advanced solutions from SAP. It also wanted to extend them with third-party applications using SAP Business Technology Platform (SAP BTP), so it saw immediate value in the RISE with SAP offering.
Calling on the expertise of implementation partner TheValueChain, the company set about planning to adopt RISE with SAP, including SAP S/4HANA Cloud, private edition in a Microsoft Azure cloud environment, with the scope of the project requiring the go-live in 25 countries at the same time. With this aggressive implementation strategy, ADB SAFEGATE also drew assistance from the Private Cloud Customer Center team from the SAP Enterprise Cloud Services organization to support the migration of everything from finance data and processes to human experience management records. In addition, ADB SAFEGATE participated in the customer care program, which shared knowledge from the regional implementation team and provided advice from a project coach on functionality and project plans.
Working as one team, business process owners were assigned to confirm scope across its five lines of business, and a strict schedule of delivery, testing, and training was set up. The company defined four iterative testing periods combined with data migration, with the first user acceptance testing for a specific part of the scope being performed just two months after the project kicked off. This and subsequent dress rehearsals proved to be crucial in quickly identifying and resolving issues.
ADB SAFEGATE also adopted the SAP Cloud ALM solution to manage the application lifecycle. This tool helps support business continuity through proactively detecting upcoming problems, using root-cause analysis to identify the source of disruptions, and providing accelerated problem resolution to minimize downtime.
Thanks to the Private Cloud Customer Center team from the SAP Enterprise Cloud Services organization, the conversion was a very fast and smooth process. The team gives us the right expertise when needed and is the operational cornerstone of our RISE with SAP solution.
Bart Vandenbussche
Business Applications Director, ADB SAFEGATE
Smoothing intercompany business operations across borders
With its advanced technology landscape in the cloud, ADB SAFEGATE simplified its operations while laying a future-ready foundation to support growth across the globe. Working to its aggressive implementation timeline, ADB SAFEGATE took just 10 months to go live with the solution in 25 countries at the same time.
The use of SAP S/4HANA Cloud, private edition smoothed intercompany business operations from day one, with 24x7 access to data speeding reconciliations. Finance postings are now so much easier to manage across borders, in different tax zones, and with various currencies.
The adoption of SAP CPQ integrated with SAP S/4HANA Cloud, private edition means ADB SAFEGATE has more control over quotations as data is synchronized between the two systems in real time. Eliminating the need to maintain pricing spreadsheets and transfer data from one system to another, productivity has risen along with the quality and timeliness of its quotes. Thanks to the availability of data, ADB SAFEGATE has seen important improvements in the quotation process cycle time.
And using SAP Concur solutions integrated with RISE with SAP S/4HANA Cloud, private edition and SAP SuccessFactors solutions, the company has simplified expense management processes. Expenses are automatically allocated to the right projects and charged to customers where appropriate, while team members incurring out-of-pocket expenses are now reimbursed in a timely manner.
There are huge possibilities open to us to take advantage of this integrated suite of SAP solutions in the cloud. Now, it's up to the ADB SAFEGATE team to make sure these opportunities are used to the fullest.
Bart Vandenbussche
Business Applications Director, ADB SAFEGATE
Improving visibility and reducing risk across the supply chain
With the supply chain as an increasingly critical area of the business, ADB SAFEGATE is working to optimize its operations by improving transparency across supply chain networks using SAP BTP. The company also plans to enable data sharing and enhance visibility among all stakeholders and allow the business to better predict and respond to changing conditions.
At the same time, using the SAP Sales Cloud solution, ADB SAFEGATE has strong visibility over opportunities and prospects across its five lines of business. With this data accessible to everyone with the right permissions, the team can make more accurate forecasts, which automatically feed into the production and buying cycles. ADB SAFEGATE is planning to use this data to optimize inventory levels and deliver more efficiency to supply chain operations where lead times can be significant.
SAP helps ADB SAFEGATE run better
Key business outcomes and benefits
Implemented a highly reliable and future-ready business backbone to support growth across borders, in different tax zones, and with various currencies
Established best practices and standardized operational processes across the business
Integrated finance, procurement, manufacturing, supply chain, sales, service, and HR processes
Unified customer relationship management processes, creating a single source of truth with improved transparency into sales opportunities and prospects
Accelerated the quoting process and boosted the quality and accuracy of sales quotes
Featured solutions and services
SAP S/4HANA Cloud, private edition provides a future-ready ERP system with built-in intelligent technologies, including AI, machine learning, and advanced analytics.
RISE with SAP offers cloud ERP, industry best practices and extensibility, analytics and business process intelligence, and outcome-driven services.
SAP Concur solutions streamline expense management, reducing the administrative effort required to approve expense reports and accelerating reimbursements to employees.
SAP CPQ simplifies the creation of complex customer quotes, reducing and eliminating errors and streamlining approval processes with workflow automation.
SAP Business Technology Platform brings together data management, analytics, AI, application development, automation, and integration in one environment
About ADB SAFEGATE
ADB SAFEGATE helps airports and airlines solve operational bottlenecks from approach to departure through its portfolio spanning the gate, tower, airfield, services, and advanced analytics. Serving more than 2,500 airports in 175 countries, its integrated solutions include airfield lighting, power and control systems, smart airport and tower software solutions, intelligent docking automation, and aftermarket services.
Featured partner
An SAP gold partner with 370 consultants, Belgium-based TheValueChain offers significant experience and expertise implementing SAP S/4HANA Cloud and integrating other SAP solutions and third-party applications. The company led all stages of the project, with TheValueChain's dedicated team proving instrumental in completing the rollout of the advanced ERP in 25 countries simultaneously in just 10 months.