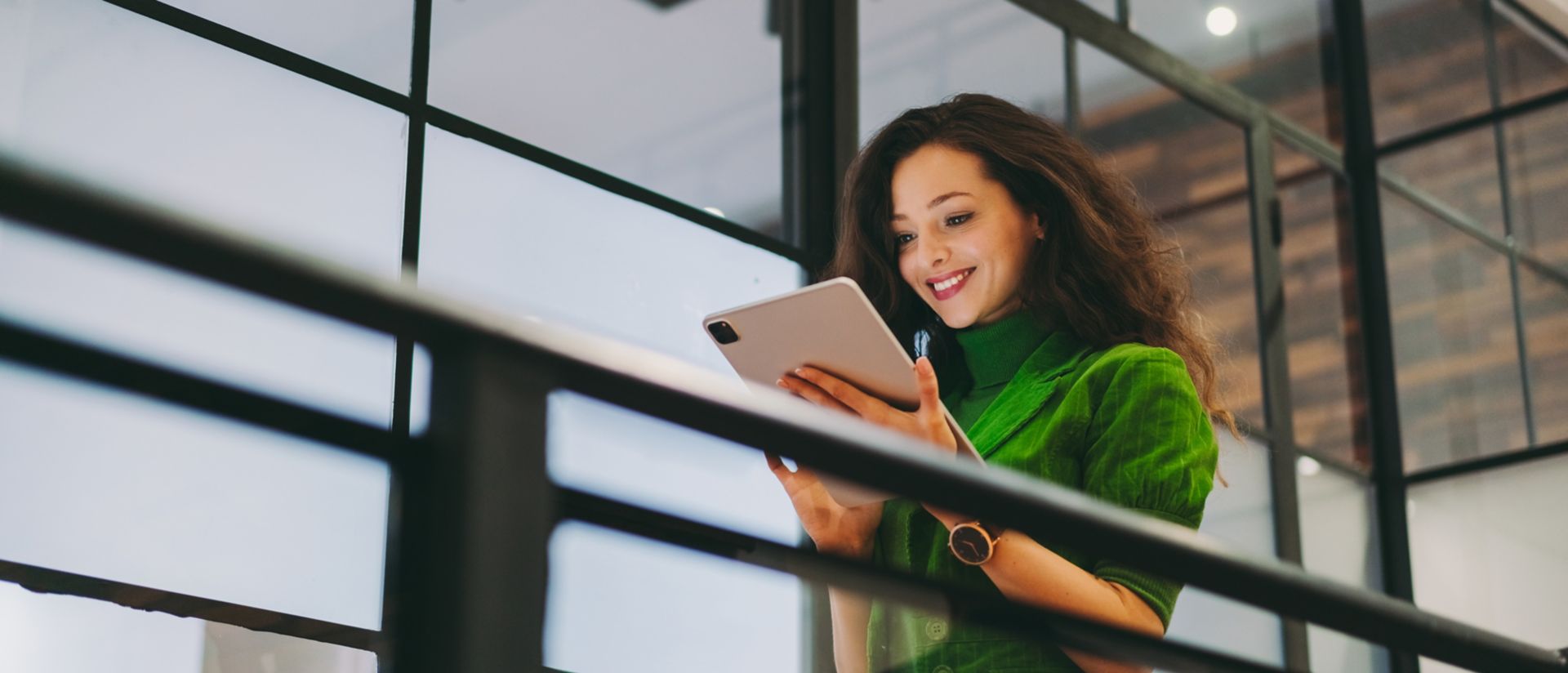 Swiss Re: Protecting an HR digital transformation with safeguards from technology experts
Explore Swiss Re's journey with SAP
Swiss Re Management Ltd. depends on dedicated employees to fulfill its mission of creating a more resilient world. To empower its current and future workforce, the company implemented SAP SuccessFactors solutions as a future-proof foundation for HR. It relied on SAP Preferred Success services to help create its new employee experience in the cloud.
collaboration between SAP experts and Swiss Re teams.
incident resolution throughout solution implementation.
and improved employee experiences in the cloud.
SAP Preferred Success offers insight-driven guidance for cloud solution management. With solution-specific checks and a milestone-based plan, we're now successfully operating our SAP SuccessFactors solutions.
Nicolas Glorieux
HR Cloud Application Manager, Swiss Re Management Ltd.
Exceeding the expectations of today's tech-savvy employees
Reinsurance and insurance services from Swiss Re Management Ltd. help create a more resilient world. Swiss Re anticipates and manages a wide variety of risks, from natural catastrophes and climate change to cybercrime. Combining experience with creative thinking and cutting-edge expertise, the company strives to provide new opportunities and solutions for its clients. Recently, the company realized it needed to do the same for its employees.
So, Swiss Re began a journey to transform HR as part of its ongoing efforts to provide outstanding employee experiences. By equipping employees with modern HR tools and technology, the company wanted to empower them to take control of their experiences and spend less time on outdated, highly manual tasks.
As a leading insurance provider, Swiss Re knows no one should embark on a journey unprotected. The company sought guidance from technology experts to plan and safeguard its HR digital transformation.
Leaning on expert support to create a future in the cloud
Swiss Re chose SAP SuccessFactors solutions as the foundation for its HR digital transformation. SAP Preferred Success services provided a personalized, proactive engagement for the implementation of SAP SuccessFactors solutions.
Specifically, Swiss Re used the SAP SuccessFactors Employee Central, SAP SuccessFactors Learning, and SAP SuccessFactors Succession & Development solutions to transform HR and employee experience in the cloud with digital self-services. These solutions integrate to create harmonized experiences that save employees time and effort and boost the impact of learning and professional development programs.
To get there, Swiss Re relied on experts from SAP Preferred Success to help set and continuously evaluate shared goals based on business objectives, best practices, targeted learning, and prioritized incident handling.
Transforming employee experiences for tomorrow's workforce
SAP Preferred Success accelerated cloud adoption at Swiss Re by getting the business started quickly with its new SAP SuccessFactors solutions. Now, the company is providing better employee experiences in the cloud for a network of approximately 14,000 employees at 80 offices around the world.
The impact of SAP SuccessFactors solutions is twofold: they've enhanced experiences for the entire workforce and improved how HR professionals support that workforce. SAP SuccessFactors Employee Central serves as a centralized platform for HR to manage the workforce of today and tomorrow, even as employee needs quickly evolve. This flexible, cloud-based human resources information system (HRIS) software has successfully standardized HR processes globally and continues to provide the visibility required for Swiss Re to make better people decisions.
SAP helps Swiss Re run better
Key business outcomes and benefits
Implemented and adopted SAP SuccessFactors solutions quickly
Enabled smooth operations and began improving employee experiences with SAP SuccessFactors solutions immediately
Supported initial cloud adoption and enabled a future of business based in the cloud
Improved the employee experience with new HR self-services and learning and professional development tools
Featured solutions and services
SAP SuccessFactors Employee Central empowers businesses to manage the total workforce and improve people experiences with a single global HR platform.
SAP SuccessFactors Learning is a unified corporate learning management system that can create a culture of continuous learning based on a modern user experience.
SAP SuccessFactors Succession & Development helps provide employees with meaningful career development opportunities to close talent gaps and nurture leaders.
SAP Preferred Success safeguards cloud investments and encourages businesses to move to the cloud by providing a personalized, proactive partnership throughout the cloud solution lifecycle.
About Swiss Re
Swiss Re Management Ltd. is one of the world's leading providers of reinsurance, insurance, and other forms of insurance-based risk transfer. Founded in 1863, the company has grown and operates 80 offices across the globe. Swiss Re strives to make the world more resilient and applies deep knowledge, intelligent data, and capital strength to anticipate and manage risk.