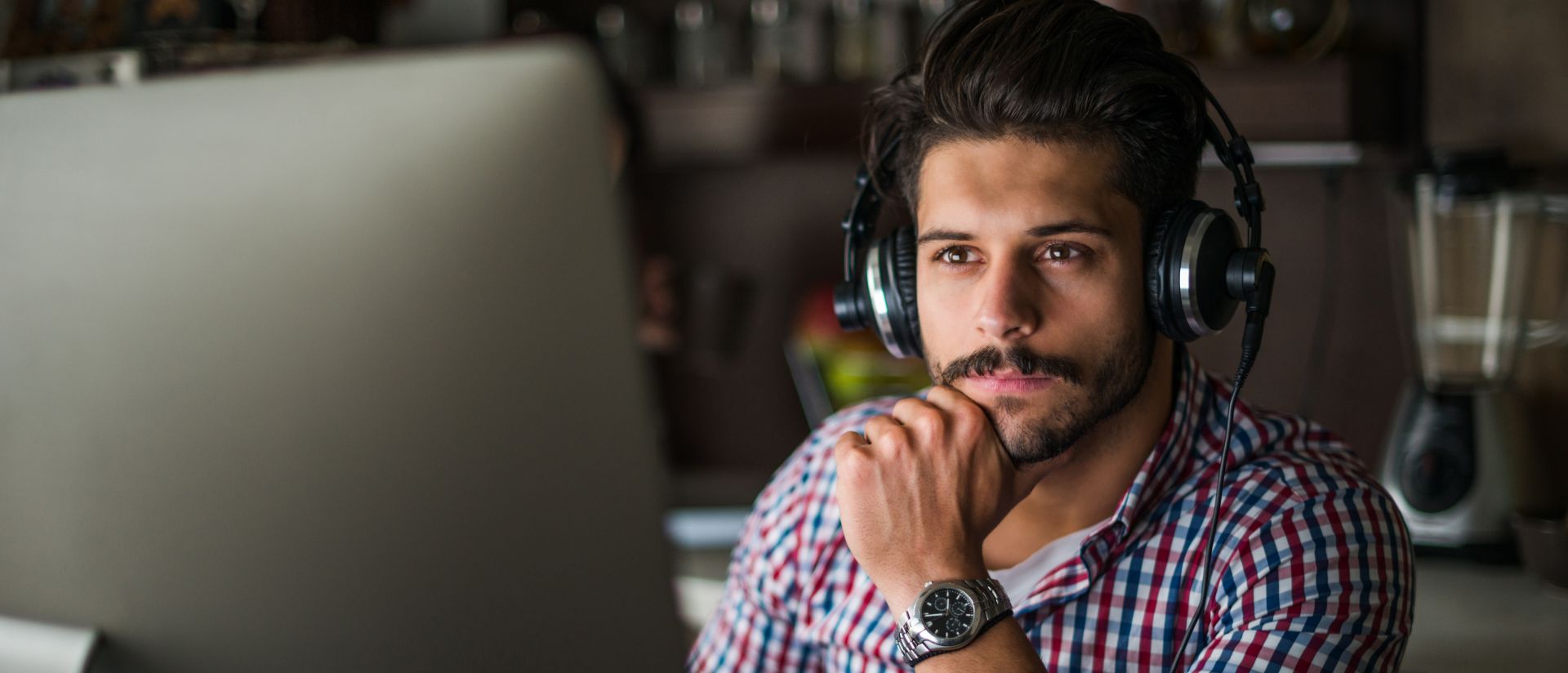 Imagine Marketing: Taking a brand from strength to strength with a robust IT foundation
Explore Imagine Marketing's journey with SAP
Operating under the boAt brand, consumer electronics retailer Imagine Marketing Limited has risen from market entrant to market leader in a decade. To support this expansion, it needed an IT infrastructure that would enable robust, digitalized, and automated processes. The company achieved this using RISE with SAP S/4HANA Cloud, private edition.
digitalization of the procure-to-pay process.
Thanks to RISE with SAP S/4HANA Cloud, private edition, we now have real-time visibility of financials and stock. This means we can plan more effectively and react to market dynamics faster.
Shashwat Singh
CIO, Imagine Marketing Limited (boAt)
Digitalizing processes to support rapid business growth
Offering consumers affordable, durable, and ultrafashionable audio products, Imagine Marketing is one of India's most innovative and fast-growing consumer electronics companies, selling everything from wireless headphones to smart watches. The company's boAt brand has grown to prominence quickly since its launch in 2014, with upward of 100% year-on-year growth.
However, Imagine Marketing's technology landscape had not evolved at the same pace. The company's legacy ERP solution was not able to scale to meet the needs of the growing business. Meanwhile, a lack of integration across third-party solutions meant the company had to compile financial and inventory reports manually. This was time-consuming and resulted in delays, and the absence of up-to-date figures on areas such as stock availability affected employees' ability to make timely and informed decisions.
To address these issues, Imagine Marketing looked for enterprise-grade ERP that would provide a robust and scalable digital foundation. In addition, the company wanted guidance on best practices that would enable it to run intelligent and efficient business processes.
The fact that experts from the SAP Enterprise Cloud Services organization were overseeing the project through the RISE with SAP solution and proactively alerting us to any issues really helped make deployment a success.
Shashwat Singh
CIO, Imagine Marketing Limited (boAt)
Achieving a smooth cutover with proactive guidance and support
After a thorough evaluation process, Imagine Marketing opted to base its new IT infrastructure on SAP S/4HANA Cloud through the RISE with SAP solution. One key consideration in this decision was the expertise of the SAP Enterprise Cloud Services organization. Other important factors were the ability to tailor business processes to Imagine Marketing's unique requirements and the flexibility to use any cloud provider with the solution.
To help deploy the software, the company turned to Mumbai-based Intellect Bizware Services Pvt. Ltd. Extensive experience with similar implementations and the use of accelerators that would cut time to deployment made the SAP partner the perfect choice.
In less than six months, Imagine Marketing implemented RISE with SAP S/4HANA Cloud, private edition with minimal disruption to the business. Regular meetings with experts for SAP Enterprise Cloud Services meant the implementation team quickly received help and guidance to address any issues, resulting in a speedy and smooth deployment.
SAP S/4HANA Cloud now supports digitalized, end-to-end processes for order to cash, procure to pay, and record to report. In addition, the company integrated the suite with third-party software for accounts, warehouse management, and other back-office operational tools to provide transparency across its operations.
Saving time and costs through increased process transparency
With SAP S/4HANA Cloud in place, employees at Imagine Marketing have real-time visibility of inventory information across channels and warehouses, improving the efficiency of supply chain operations. An integrated view of financials and stock positions means teams can no longer bill for stock that is not in the warehouse, lowering the risk of disappointing customers. Over time, the company anticipates this increased transparency will help it manage inventory more efficiently to reduce stock and working capital.
Imagine Marketing has accelerated reporting processes, with month-end closing now taking just 10 days, down from six weeks. And with employees no longer having to painstakingly reconcile figures across different solutions to generate reports, there is now more time to spend on higher-value tasks, such as analyzing trends.
Automated pricing workflows help ensure greater control as well as consistency across different channels. Meanwhile, automated and fully auditable purchase-order processes with two different levels of approval improve compliance. The added approval checks help ensure purchase requests are made at the correct price and only after the current inventory position has been assessed.
Automating processes to support boAt on its growth journey
Building on the foundation of RISE with SAP, the company plans to expand its SAP software landscape by implementing the SAP Extended Warehouse Management and SAP Transportation Management applications. Integrating these solutions with SAP S/4HANA Cloud will increase transparency by putting real-time business information at employees' fingertips. To further digitalize core business processes, Imagine Marketing is considering deploying SAP SuccessFactors and SAP Ariba solutions as well as the SAP Product Lifecycle Management application.
Imagine Marketing believes the solid technical foundation provided by RISE with SAP S/4HANA Cloud, private edition will play a crucial role in supporting the increasing automation required to run processes efficiently. In addition, it anticipates automation of low-value, repetitive tasks enabled by SAP solutions will free employees to focus on more-strategic activities that help the business grow.
Featured partner
With in-depth expertise in implementing RISE with SAP S/4HANA Cloud, private edition, Intellect Bizware is an IT consultancy providing services and value-added extensions to SAP software. The company offers support, development, and resourcing services to help its customers take advantage of digital transformation.