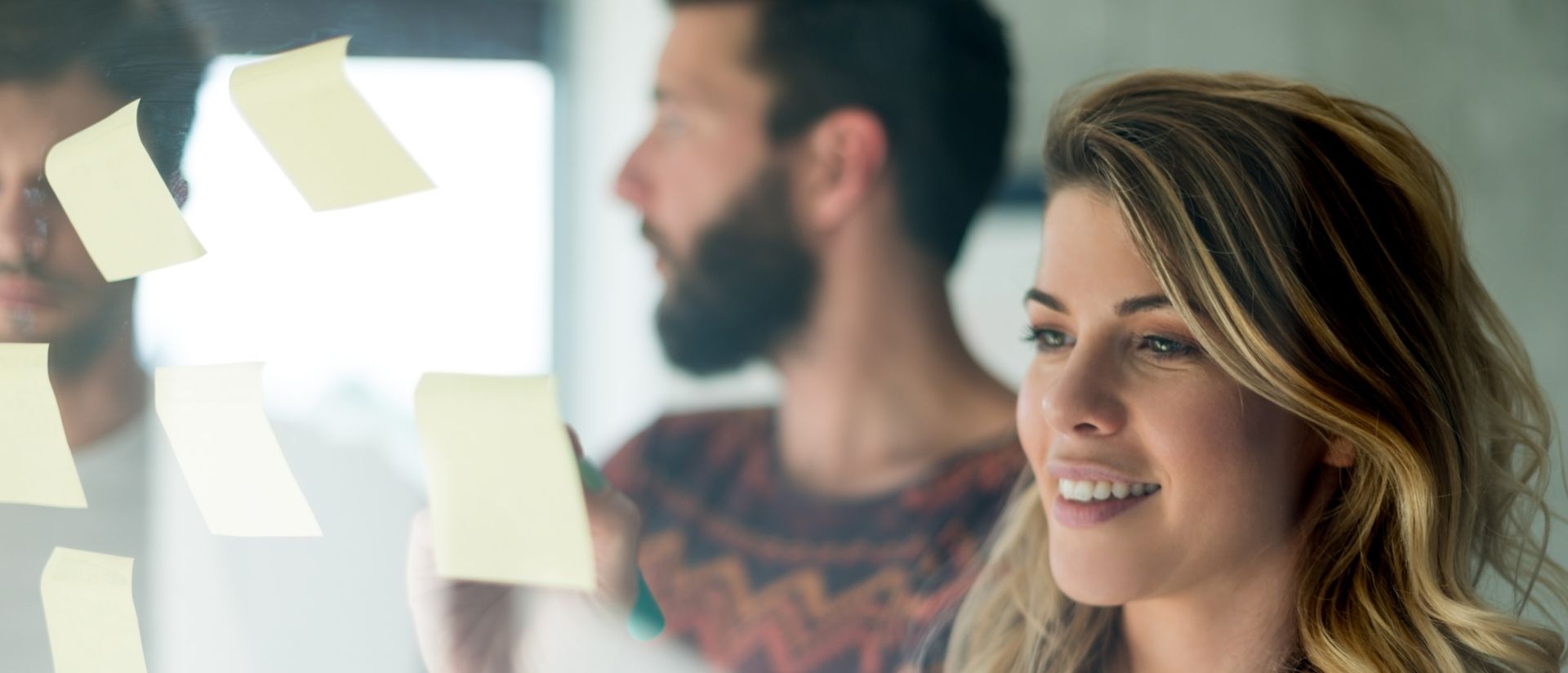 ConvergentIS: Driving client costs down and efficiency up with a single integrated workplace
Explore ConvergentIS's journey with SAP
Discover how SAP partner and customer ConvergentIS developed a rapid vendor portal using its own procurement apps running on SAP Business Technology Platform (SAP BTP). Thanks to SAP Launchpad service and SAP Work Zone, users have access to all their procurement-related data and workflows in a single, user-friendly, and mobile-enabled dashboard.
instead of months to deploy software and ramp up employees.
increase in user adoption using a design-thinking approach.
invoices handled per AP employee, compared to 6,892 with paper.
With SAP BTP and SAP Work Zone, we can give our customers a very nice user experience by creating a single pane of glass where everyone can get to all of their role-specific SAP system information in one place.
Julio C. Navas, PhD
Vice President of Solution Management and Marketing, ConvergentIS
Making procurement faster, more efficient, and more cost-effective
As an SAP partner, ConvergentIS offers solution design, building, deployment, and services for the procurement and supply chain market space.
Using a design-thinking approach, ConvergentIS guides clients through the digitalization process with SAP software solutions as well as its own customized solution for rapid vendor portals to optimize procurement, improve cash flow, and boost operational efficiency.
When customers first engage with ConvergentIS, they are often still using paper-based procurement processes or are only partially on their way to digital transformation. This means they are struggling with costly, inefficient accounts payable processes. The goal for ConvergentIS is to provide those customers with an intuitive, digital, low-code or no-code solution that can reduce those costs significantly.
And because ConvergentIS is also an SAP customer, every solution is fully tested in a real-world environment before being offered to clients.
The combination of software from ConvergentIS and SAP really helps our clients. It's intuitive, flexible, and can be tailored to specific needs in a low-code and no-code environment to accommodate companies with smaller IT departments.
Julio C. Navas, PhD
Vice President of Solution Management and Marketing, ConvergentIS
Building a rapid vendor portal on SAP BTP
A member of SAP AppHaus Network, ConvergentIS offers solutions and services for clients that have embarked on digital procurement transformation with SAP Ariba and SAP Fieldglass solutions and has built a rapid vendor portal on SAP BTP. ConvergentIS apps help manage procurement operations, vendors, and services. SAP Launchpad service and SAP Fiori launchpad allow users to access those apps, which are accessible along with analytics in a single, customizable screen using SAP Work Zone.
The rapid vendor portal serves as a stepping-stone for rolling out SAP Ariba and SAP Fieldglass solutions – allowing clients to quickly digitalize procurement and ramp up users in weeks instead of months – all at an affordable price point.
Plus, with the flexibility of the cloud, clients get a secure, flexible, and high-availability system that is compatible with existing business authentication tools such as Microsoft Azure Active Directory – allowing them to make the most of existing technology investments.
Providing a next-level digital procurement experience
With its rapid vendor portal built on SAP BTP, ConvergentIS is able to provide clients with efficient and accurate vendor invoice management. The simple and intuitive user interface brings together business apps and advanced analytics so that users have all the information they need in one convenient location. Plus, the dashboard can be customized based on company, department, or role to suit the specific needs of employees, embedded contractors, and external vendors – allowing the flexibility to fine-tune the solution to meet current needs.
Real-time, two-way mobile communication as well as mobile data capture make it possible for workers in the field to log critical information on project milestones, completion, and materials when and where the event happens. Employees also get the 360-degree view they need, without the cost of a named user license for every person.
The end result is faster, more efficient procurement for ConvergentIS clients with lower total cost of ownership (TCO).
We don't just put a solution in place. It's more like a cooking class where we say, 'Put on your apron and come and cook with us.' It's a very collaborative approach to help customers deploy the software and get employees ramped up quickly.
Julio C. Navas, PhD
Vice President of Solution Management and Marketing, ConvergentIS
Going beyond automation to eliminate the invoice process
ConvergentIS is just scratching the surface of what is possible with its rapid vendor portal running on SAP BTP. Currently, the company is delivering solutions across six different types of spend within the procurement and supply chain market spaces.
The end goal, however, is to take automation to the next level in order to completely eliminate the need for invoice management.
With evaluated receipt settlement solutions from SAP, the invoice management process can be fully digitalized so that orders can be placed based on existing records. Then, when the item is received, those records can be automatically updated – rendering invoice processing obsolete.
SAP helps ConvergentIS run better
Key business outcomes and benefits
Simple, intuitive UI with everything in one place, including procurement apps, analytics, and integrated data from SAP systems
Personalized dashboard that can be customized for a company, role, or user – including for external partners and vendors
Real-time, two-way mobile communication and data capture, allowing workers in the field to gather and input data in the moment
Rich data and analytics that provide every employee with 360-degree views without a named user license
Lower TCO through process efficiencies and licensing optimization
Featured solutions and services
SAP Business Technology Platform brings together data and analytics, AI, application development, automation, and integration in one, unified environment.
SAP Work Zone improves productivity company-wide by providing a personalized, integrated digital workplace experience across multiple touch points.
About ConvergentIS
An SAP partner and customer, ConvergentIS offers procurement and supply chain management solution design, building, deployment, and services. The company's mission is to elevate enterprise experiences and help clients achieve the flexibility they need to operate and innovate to scale.