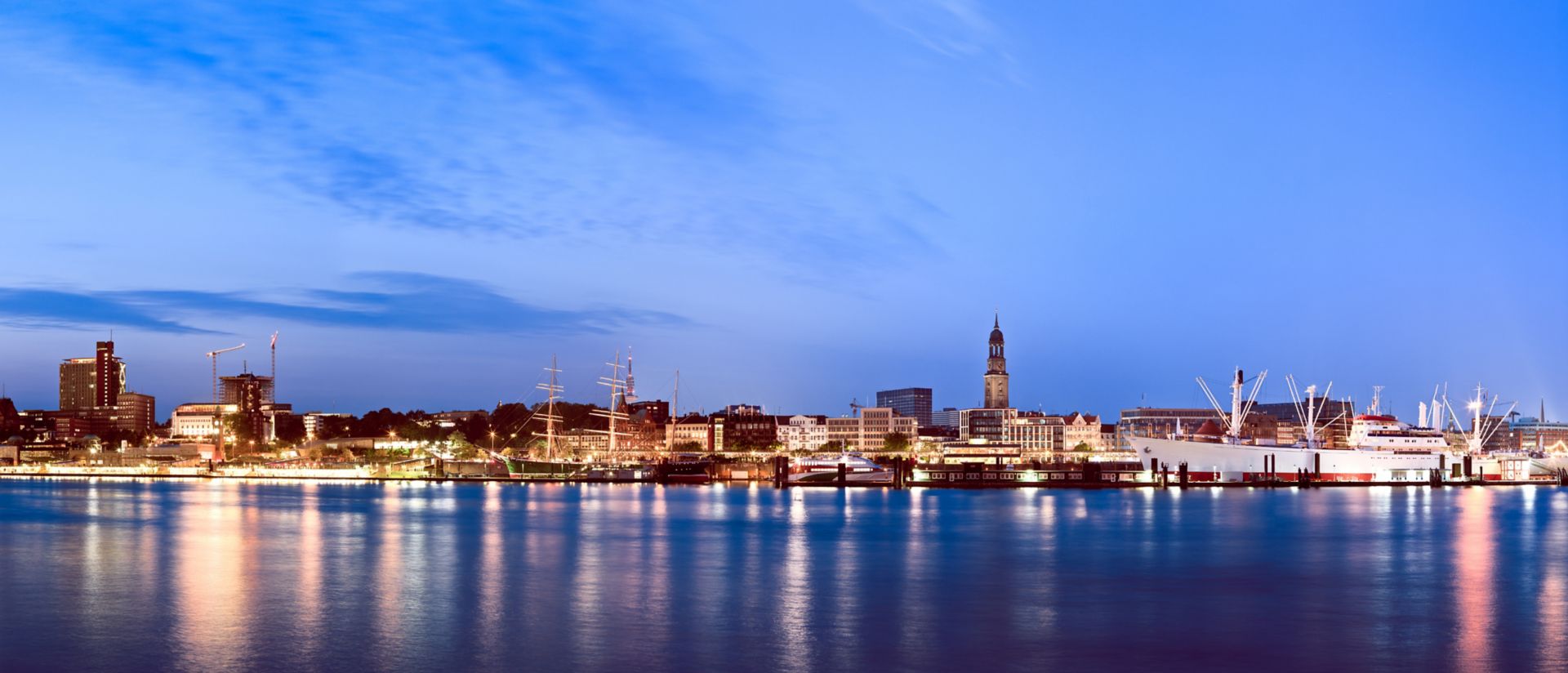 City of Hamburg: Taking the lead to support citizens in need with integrated solutions
Explore the City of Hamburg's journey with SAP
The finance ministry of the city state of Hamburg was entrusted with creating a cultural aid-application platform for artists who were negatively impacted by the COVID-19 pandemic restrictions throughout Germany. SAP Business Technology Platform along with several integrated solutions and advanced technologies made this possible within a very short time frame.
from project start to go-live.
documents automatically evaluated and classified.
cultural aid applications filed on the platform so far.
With the platform designed to distribute aid to artists out of the special fund for cultural events, we could help support the quick restart of cultural events throughout Germany, which is so important for our communities and social cohesion.
Carsten Brosda
Minister of Culture and Media, Free and Hanseatic City of Hamburg
Creating a financial aid platform as fast as possible
Cultural and creative sectors are important for the economy and employment, spurring innovation and benefiting communities by positively impacting well-being, health, education, inclusion, and urban regeneration. Being among the hardest hit by the pandemic, the German federal government wished to compensate the cultural industry for the negative impact of restrictions during the COVID-19 pandemic. It looked to the City of Hamburg, known for its modern IT landscape, to take the lead in building a scalable platform where artists could request and receive short-term financial aid in lieu of postponed cultural events nationwide. At €2.5 billion, the special fund for cultural events is the largest German cultural funding program to date.
Key to implementing any solution was speed of delivery to help those in need as fast as possible and the ability to cover and digitize the whole process from initial aid request to payout. It also needed to be applicable in all 16 federal states and across different regulations. Transparency of the data and process was important, as was a means to guard against possible fraud.
From the start of the pandemic, we wanted to develop aid programs in close dialogue with industry. The €2.5 billion federal special fund for cultural events built on Hamburg's expertise and helped the cultural scene – from artists to stage technicians.
Carsten Brosda
Minister of Culture and Media, Free and Hanseatic City of Hamburg
Enabling a comprehensive digital aid platform
Hamburg's finance ministry, specifically its digital factory, which acts as a digital innovation lab, took responsibility for creating a cultural COVID-19 aid-application platform to process and pay out financial support on behalf of the German government. SAP Business Technology Platform (SAP BTP) was the foundation for this project, and it was used as a powerful toolbox that provided many services to build an integrated, flexible cloud application.
SAP Business Application Studio allowed the development of a flexible application, taking into account the specific requirements of the 16 German states. And thanks to AI capabilities available through the Document Information Extraction service and Business Entity Recognition service, the authorities can rely on an AI-based and highly automated process to evaluate aid applications. These services can check if uploaded data, such as proof of event cost and revenue or identity, matches information on the aid application.
Map-based visualization of live data and real-time reporting functionality are provided by SAP HANA Cloud and SAP Analytics Cloud. The German federal tax office authentication service, ELSTER, was integrated via API management capabilities of SAP Integration Suite to help ensure fraud prevention. And the aid payments are processed on the existing core finance software, SAP S/4HANA, that's also integrated with the aid platform.
Meanwhile, the SAP Preferred Success and SAP Innovation Services offerings were employed for expertise in architecture design and project implementation and management. And as a prime partner, they also coordinated and ramped up external partners Dataport and D-Labs. These partners were responsible for the back-end integration, running the solution, providing technical support, and building the user experience of the portal, respectively.
Helping to quickly distribute financial aid to those in need
Enabled by SAP BTP, the City of Hamburg has developed an intuitive self-service platform for all German states that builds on its advanced IT infrastructure to support a digitalized aid-application process – from initial request, validity checks, and objection handling to payment. The new aid platform was developed in a hybrid landscape as a side-by-side extension, which enabled a speedy implementation of only three weeks.
With more than one million cultural events registered to the aid platform, the feedback from nationwide applicants, local authorities, and other stakeholders has been positive. And the platform's flexibility and scalability mean its technical footprint can grow as needs evolve.
AI-based decision support makes the process manageable by a limited workforce on the part of the authorities. The live reporting gives important information in real time, such as requested budget amounts and application status, to state authorities and the federal government.
On the social side, the distribution of financial aid in real time has helped the cultural industry survive COVID-19 restrictions, enabled events to take place with reduced capacities, and provided confidence in event planning. And overall, it ensured that a diverse cultural life in German cities and communities could quickly start again. The project's success is serving as a best-practice model for helping people in need in other sectors or situations in the future in a fast and reliable way.
Migrating to SAP S/4HANA laid the foundation for innovative digitalization projects. As a pioneer in e-government, the City of Hamburg is well equipped to implement unique initiatives that are quickly helping people in need get back on their feet.
Andreas Dressel Minister for Finance, Free and Hanseatic City of Hamburg
Expanding process digitalization to help other sectors and states
The relationship between the City of Hamburg and SAP goes back more than 20 years and is set to continue. Now that the authorities have witnessed the successful implementation of this award-winning cultural initiative, they're holding internal "show and tell" sessions to look at the potential for further process digitalization.
One specific follow-up project is the implementation of an aid-application platform for industrial fairs affected by the COVID-19 pandemic. As a pioneer in e-government, Hamburg is ideally equipped for future digital projects that benefit the citizens in its own state and beyond.
SAP helps the City of Hamburg run better
Key business outcomes and benefits
Intuitive and fully digital self-service aid-application platform used by thousands of cultural workers across Germany who have full transparency on the aid-application processing status
Cultural industry and artists could financially survive the pandemic-related restrictions, such as lockdowns, and ensure that cultural life in Germany could quickly rebound
SAP BTP as a highly flexible and scalable platform, with application development, AI, integration, and analytics capabilities
AI-based decision support and automation, reducing employee workload and increasing quality
Digitalized process, from aid request to payout, helping ensure short processing time with a limited workforce
Featured solutions and services
SAP Business Technology Platform brings data management, analytics, AI, application development, automation, and integration into one unified environment.
SAP Business Application Studio is a cloud-based professional developer tool for building applications and extending SAP solutions.
SAP AI Business Services automate and optimize corporate processes by adding intelligence to applications using AI models pretrained on business-relevant data.
SAP Analytics Cloud combines business intelligence, augmented and predictive analytics, and planning capabilities into one cloud environment, supporting advanced analytics.
SAP Preferred Success helps customers fast-track the value of their SAP cloud investment. It provides a personalized, proactive partnership for the lifetime of customers' cloud solutions.
About the City of Hamburg
One of 16 federal states in Germany and the second-largest city in Germany, the City of Hamburg provides public services to roughly 1.9 million people. With more than 70,000 employees, the administration is one of the biggest employers in the area. Home to one of the largest port infrastructures in northern Europe, Hamburg leads the way in logistics, shipping, and an environment-oriented economic policy.
Featured partners
Dataport is an IT service provider for several German federal states as well as an IT association of local authorities. Its mission is to promote digital change while being user oriented and secure.
Featured partner
D-LABS GmbH is an innovative design and consulting company for the digital industry. Since 2006, its team of experts has been creating outstanding digital solutions by living the principles of human-centered design.