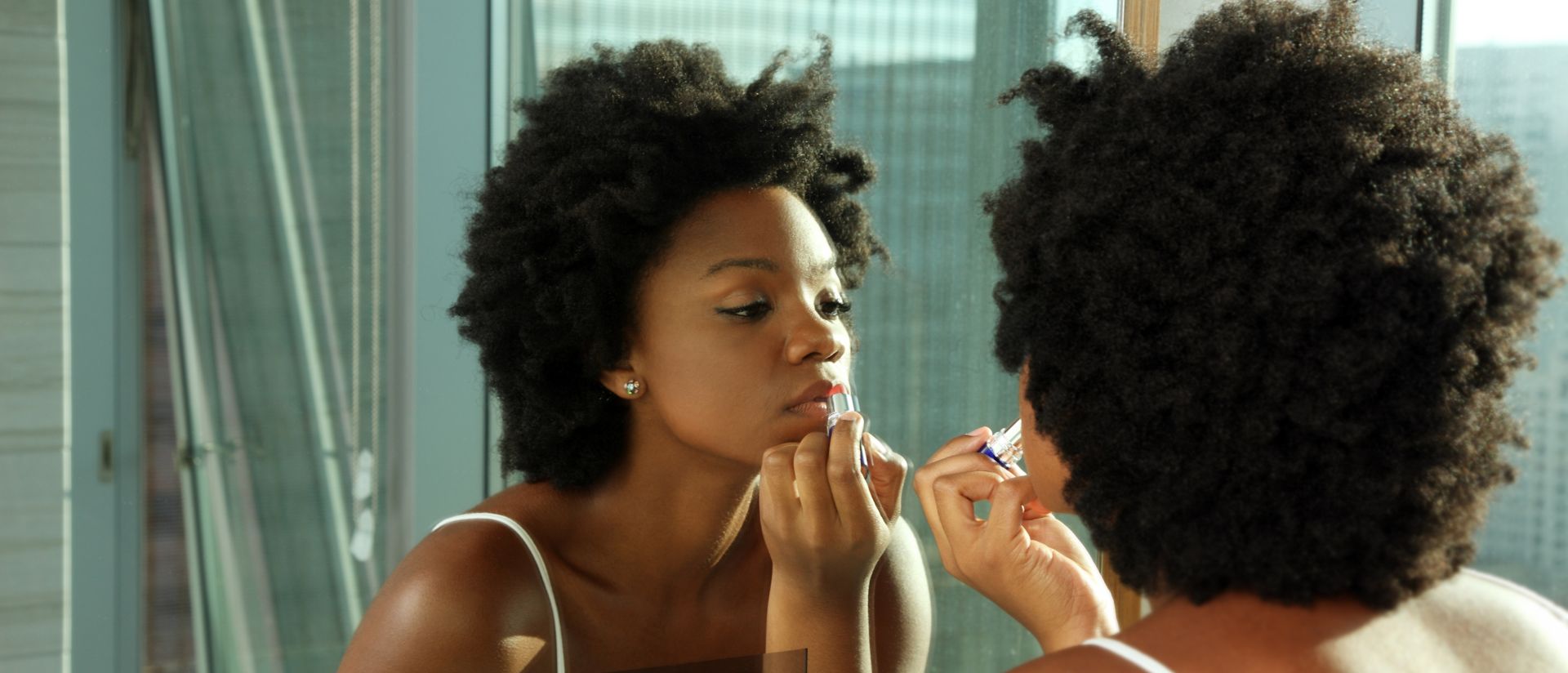 Mary Kay: Cultivating strong supplier ­relationships with indirect ­spend visibility
Explore Mary Kay's journey with SAP
Looking to make indirect spend management a thing of beauty, global cosmetics and skin care company Mary Kay adopted modern technologies to digitalize the source-to-pay process. Using the SAP Ariba Buying and Invoicing solution with other SAP Ariba solutions, the company gained more visibility and control over its indirect spend.
of addressable spend channeled through SAP Ariba solutions.
of supplier invoices now digital.
of enabled supplier spend managed.
We needed a solution that could measure our spending and where we spend. SAP Business Network and SAP Ariba solutions offered the best global solution and proven track record to suit our business transformation agenda.
Keith Learn
VP Procurement and Supplier Development, Mary Kay Inc.
Gain more control over indirect spend management
For nearly 60 years, Mary Kay has strived to enrich women's lives, advance the field of skin health, and create positive community impact around the world. Dedicated to investing in the science behind beauty and manufacturing irresistible skin care, color cosmetics, and fragrances, Mary Kay is a multibillion-dollar beauty company operating in nearly 40 countries.

With a global footprint, the company aims to achieve excellence in its business operations and meet sustainability and social impact goals. This calls for adopting best practices across its operations globally.

At the time, its direct sourcing program was managed manually with spreadsheets and e-mails, making it difficult to discern lead times on source to contract. In terms of sourcing events for indirect spend, this was managed by functional departments rather than a procurement team, meaning the company lacked consistency and control of indirect spend management. Having no clear way to track and measure indirect spend, Mary Kay looked to create an indirect procurement department.

With supplier relationships critical to its success, Mary Kay then sought the right technology to realize its ambitions for global procurement best practices across all spend categories. The company wanted to treat all suppliers as strategic partners.
SAP Ariba solutions have become so ingrained in everything we do that we can't imagine managing a procurement cycle without them.
Kieth Learn
VP Procurement and Supplier Development, Mary Kay Inc.
Digitalize procure-to-pay processes to improve spend transparency
Looking to enable enterprise-wide visibility of spend across its suppliers, Mary Kay assessed a number of leading procurement solutions.

"The goal wasn't just to automate the procurement process but to establish one system of truth," comments Keith Learn, vice president of procurement and supplier development at Mary Kay. "We wanted a best-in-class solution with embedded best practices that would shorten the path to value."

Recognizing SAP's leadership in source-to-pay processes and its global reputation for robust technology and support for best practices, Mary Kay made the decision to invest in SAP Ariba solutions.

This included implementing SAP Ariba Buying and Invoicing to realize its vision for a no-PO, no-pay strategy.

For best practices around supplier risk management, Mary Kay integrated the SAP Ariba Supplier Risk solution, making risk due diligence a natural part of the source-to-pay process.

The move to an automated procure-to-pay process represented a significant transformation for the company's buyers and suppliers. So, to drive adoption, Mary Kay took advantage of complimentary supplier enablement services to educate its strategic suppliers.

The company also took advantage of expert support to create a comprehensive program of change management within its organization. Working with internal stakeholders, the company created a policy and socialized it and nominated power users to lead change management and drive adoption.

"The procurement experts from SAP Ariba services were our key change management partner," says Learn. "The team provided strategic direction on taking a wave approach to training and starting the process with our most strategic suppliers. These experts also led information summits and spoke directly with suppliers to ease onboarding and registration to SAP Business Network."
Realizing beauty in procurement from an automated source-to-pay process
Thanks to a strong change management plan orchestrated by experts from SAP Ariba services, the project aligned strong executive-level sponsorship and support from the CEO, which was instrumental in delivering a successful outcome.

With SAP Ariba solutions in place, Mary Kay has established a single, centralized foundation to streamline procurement operations.

Having rolled out the solutions across its operations in the United States, China, Mexico, Brazil, Russia, Germany, and Spain, the company has clear visibility into spend and a strong digital audit trail.

Mary Kay's buyers are now better informed and confident that supplier information is up to date, which helps them make decisions that prevent supply chain disruptions. For example, when it comes to onboarding suppliers, using SAP Ariba Supplier Risk, the company can look beyond financial stability and at sustainability risk while performing a comprehensive cybersecurity review as well.

"If we're going to hit our 2030 goals for sustainability, we have to ensure our suppliers are on the same page," explains Learn. "With an automated and ongoing monitoring process, if a supplier's credentials change, the procurement team gets a notification to take a look at it." This helps Mary Kay mitigate risks and support beautiful business relationships.

Elsewhere, using SAP Ariba solutions for direct sourcing allows Mary Kay to orchestrate category bidding. So, when the company has to assess five or more suppliers bidding for up to 100 different products, SAP Ariba solutions provide data insights, empowering the procurement team to analyze the best path for the business to take.
It was important for us to see our procurement spend at any point in time.
Keith Learn
VP Procurement and Supplier Development, Mary Kay Inc.
Adoption of a continuous improvement mindset
With the original goal of automating manual procurement processes achieved, the company has adopted a continuous improvement mindset. Now, every buyer in the company's office in the United States has to present and lead a continuous improvement initiative.

At the same time, the team has participated in solution optimization workshops in Latin America and the United States. These workshops have helped the team at Mary Kay identify and prioritize enhancements for its setup of SAP Ariba solutions. One outcome of these workshops has been the impetus to upgrade its supplier management solution to the SAP Ariba Supplier Lifecycle and Performance solution.

To meet its ambitious sustainability targets, Mary Kay is planning to focus more on suppliers to achieve these goals. In the near future, Mary Kay will use the SAP Ariba Supplier Lifecycle and Performance solution to maintain a 360-degree view of suppliers in relation to their sustainability credentials. Strong ratings with appropriate agencies will become a key requirement for future sourcing decisions.
SAP helps Mary Kay run better
Key business outcomes and benefits
Standardized procurement operations with a source-to-pay process
Enabled clear visibility into indirect spend and created a strong digital audit trail
Empowered buyers to make more-informed decisions with up-to-date supplier information
Streamlined supplier onboarding processes
Laid the foundation for continuous improvements in procurement operations to control costs, maximize savings, and minimize risks
Featured solutions and services
SAP Ariba Buying and Invoicing automates management of the entire purchasing lifecycle for indirect goods and services.
SAP Ariba Supplier Lifecycle and Performance provides a wide array of tools to help onboard, qualify, segment, and manage suppliers with simplicity and speed.
SAP Ariba Supplier Risk supports buyers to make smarter, safer decisions before purchase by making risk due diligence a natural part of the source-to-pay process.
SAP Business Network provides a single platform of collaboration for customers and their trading partners.
About Mary Kay
Offering innovative, high-performing products, Mary Kay Inc. is a multibillion-dollar company with a sales force of over two million independent beauty consultants. Operating in nearly 40 countries, Mary Kay is dedicated to enriching women's lives and is committed to empowering women on their journey to economic independence through education, mentorship, advocacy, networking, and innovation.