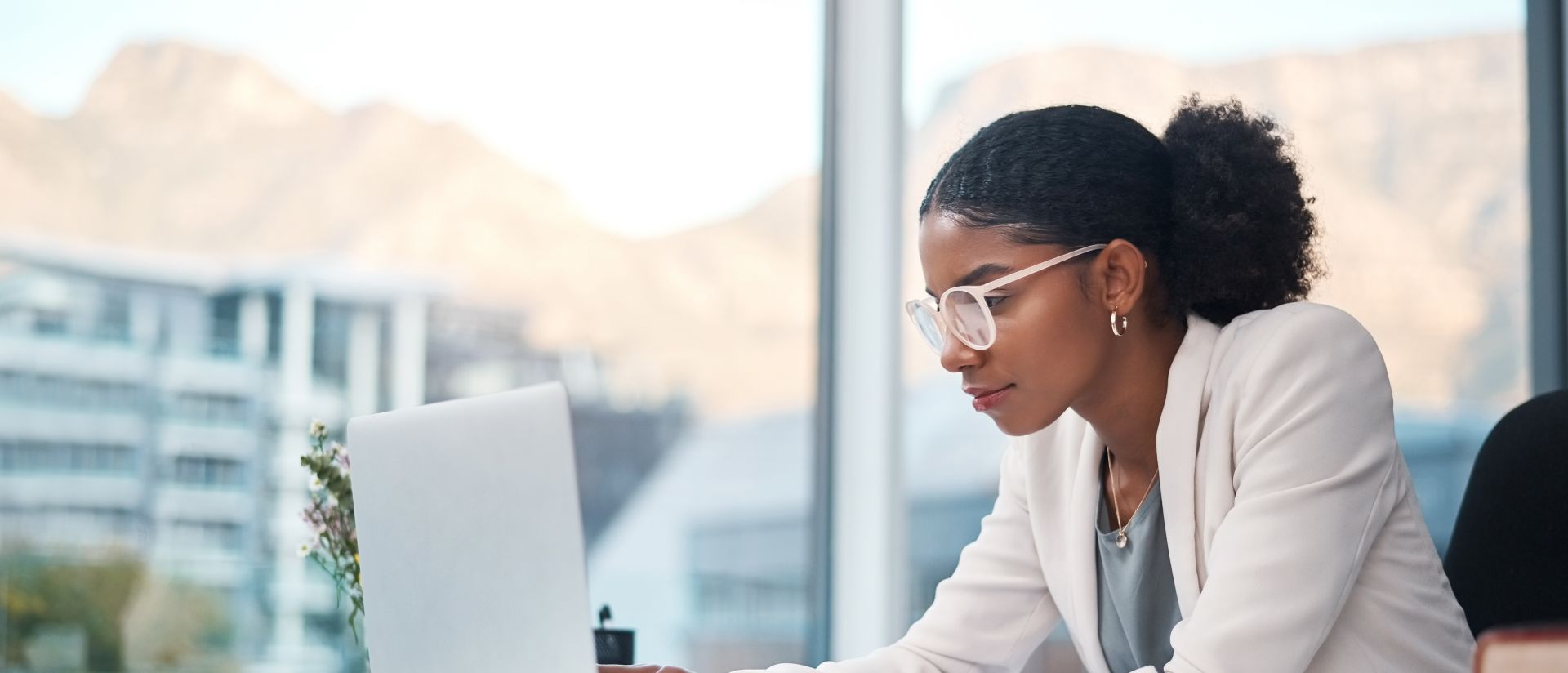 Sanlam: Empowers All Workers with a Total Workforce Management Transformation
Explore Sanlam's journey with SAP
A long-time SAP customer, Sanlam sought to deliver a consistent experience to both its permanent employees and contingent workers and capture feedback at key moments. To accomplish this, the company chose to closely integrate SAP SuccessFactors Human Experience Management Suite, SAP Fieldglass Vendor Management System, and SAP Qualtrics.
Reduction in manual effort for quarterly business reviews as a result of better analytics
Reduction in time-to-fill high-volume graduate roles.
Of performance forms completed in time; zero visibility in the past.
SAP solutions enable us to build up the skills and the diversity of our total workforce, which we need to stay competitive in a rapidly changing world.
Jeanette Modise
Group HR Director, Sanlam Life Insurance Limited
Breaking down barriers to fulfilling contingent workforce experiences
With a vision of creating a total workforce strategy that would empower both employees and contingent workers, Sanlam decided to digitally transform its human resources department.
Sanlam lacked a view of its total workforce, including contingent workers. External employees make up 28% of the company's South African workforce, which the company on-boarded and managed on an as-needed basis. As a result, multiple disparate data sources made reporting and analytics processes complex and time-consuming for business leaders to make strategic workforce decisions quickly and accurately.
The company hoped the right technology would help create an engaged and agile workforce after eliminating inconsistent employee experiences and limited talent mobility. With centralized HR services, Sanlam envisioned a future where it could eliminate a split in workforce management that treats permanent and contingent employees as separate workforces.
We wanted to move towards a centralized shared-services model for HR, while keeping the decentralized focus on customized services where it makes sense. This would not only increase efficiency and reduce costs, but ultimately help us to foster a high-performance and agile workplace that drives accountability and an exceptional experience for all workers – both our permanent employees and contingent staff.
Ronel Pfotenhauer
SAP SuccessFactors product owner, Sanlam Life Insurance Limited
Adopting a transformed foundation for HR
Sanlam has long chosen SAP solutions to overcome its challenges. This time, the company implemented SAP Fieldglass Vendor Management System (VMS) and SAP SuccessFactors Human Experience Management (HXM) Suite as the foundation for its HR transformation.
Now, Sanlam uses SAP Fieldglass VMS to reduce the time and effort for HR, vendors, and contractors to find, procure, and manage external talent. SAP Fieldglass VMS integrates with the SAP SuccessFactors Employee Central solution, and together, they enable Sanlam to manage its total workforce from a single point of control and tap into total analytics and reporting.
At the same time, SAP SuccessFactors HXM Suite provides valuable insight into the skills and competencies of the workforce, enabling Sanlam to target the right employees for reskilling and upskilling that can support the company's goals.
Greater visibility into the total workforce and transparent, improved reporting capabilities have enabled us to set recruitment and succession targets around race, gender, and disability.
Jeanette Modise
Group HR Director, Sanlam Life Insurance Limited
Providing opportunities without limits to contingent and permanent workers
Sanlam uses SAP solutions to measure the success of its HR transformation – from the perspective of its workforce. The company can now capture feedback from permanent and contingent employees on a continuous basis, and it has found that employees are enjoying their new opportunities for learning and mobility within Sanlam.
The new SAP solutions bring Sanlam's diversity and inclusion goals within reach. Specifically, greater visibility into the total workforce, as well as transparent reporting capabilities, have empowered the company to set recruitment targets around race, gender, and disability.
The company now has on-demand access to accurate data on its entire workforce, which enables equitable and inclusive data-driven decision-making. For instance, Sanlam's HR leaders can go as far as creating a report for African women of color with an MBA and five years of experience currently working at the company – and use them as candidates for an open leadership position.
Expanding an equitable contingent workforce management strategy worldwide
SAP Fieldglass VMS and SAP SuccessFactors solutions are already improving experiences for thousands of employees in South Africa and Namibia. In the future, the company plans to expand its HR transformation to the rest of its workforce around the world, so contingent workers everywhere can experience the benefits of modern and fully digital contingent workforce management.
The company also has plans to further enhance the capabilities of SAP Fieldglass VMS by integrating it with other SAP offerings, such as accounts payable software from SAP Ariba solutions.
SAP helps Sanlam run better
Key business outcomes and benefits
Improve experiences and increase opportunities for contingent workers and full-time employees
Attract, hire, develop, and retain top talent to address current and future market needs
Foster a diverse, inclusive, and agile workplace where innovation is encouraged
Enhance data accuracy, eliminate inconsistencies, and improve analytics and reporting
Featured solutions and services
SAP Fieldglass Vendor Management Systems gives you visibility into your global external workforce so you can reduce costs and improve the quality of services and contingent talent.
SAP SuccessFactors HXM Suite offers individualized experiences, strategic solutions, and mobile self-services that empower employees to reach their full potential.
SAP Qualtrics Employee Engagement helps managers and HR leaders continuously listen to employees and take insight-based actions to improve experience and engagement.
About Sanlam Life Insurance Limited
Sanlam Life Insurance Limited is a diversified financial services group with operations in 33 African nations and 43 countries globally. Its purpose is to empower generations of customers to be financially confident, secure, and prosperous. Sanlam relies on the capabilities of its people to realize this vision and to stay competitive in a rapidly changing world.