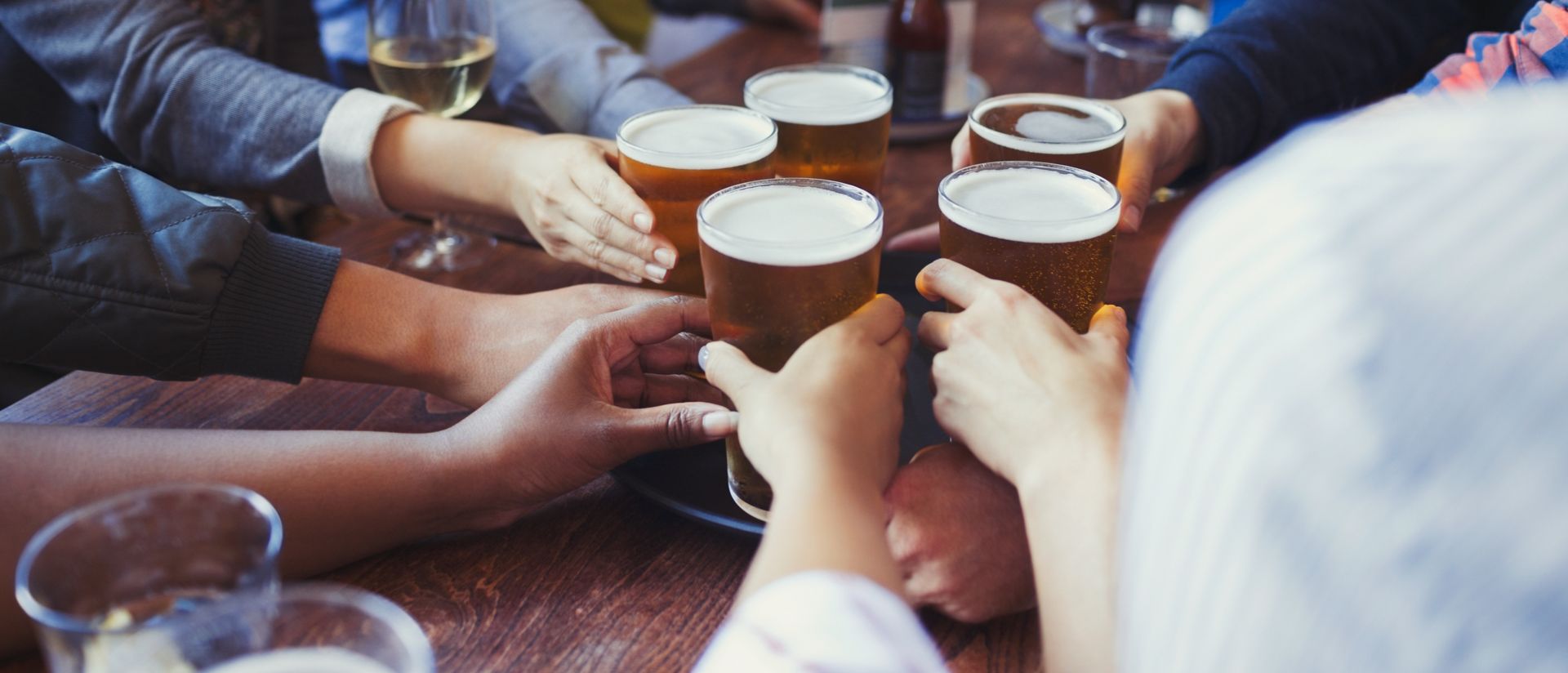 Breakthru Beverage: Fulfilling customers' thirst with self-service and personalized strategic selling
Pouring better customer experiences with SAP solutions
Leading wine and spirits distributor Breakthru Beverage Group LLC leveraged the SAP Commerce Cloud solution and customer data solutions from SAP with guidance from SAP Preferred Success services to build its B2B e-commerce offering, "Breakthru Now." Its consumer-like experience has transformed interactions for retailers, suppliers, and sales reps, helping lift company revenue.
generated from incremental purchases from existing accounts.
fewer calls or text inquiries to customer support.
of all point of distribution purchases are new.
Our strategy is to be the easiest distributor to work with. Using SAP Commerce Cloud and Breakthru Now, we're able to provide enhanced services in a customer's portfolio, including order history, bill pay, and more.
Mike Boswell
Vice President, Digital and E-Commerce, Breakthru Beverage Group LLC
Unraveling complexity to serve customers in the way they want to be served
One of North America's largest distributors of wine and spirits, Breakthru Beverage is a family-owned, relationship-oriented business grossing more than US$6 billion in annual sales.
By listening to its customers to reshape the customer experience for the bars, restaurants, groceries, and liquor stores it serves, Breakthru Beverage created a digital transformation strategy. The company set out to offer its customers the self-service capabilities required to meet customer expectations for the flexibility to place orders 24x7.
Operating in a highly regulated environment, Breakthru Beverage knew that when it came to modernizing its business with an e-commerce solution, it needed to adhere to the three-tier guiding principles for alcohol distribution throughout the United States. It also had to navigate complex pricing and rules and a myriad of federal, state, and local regulations pertaining to the sale and distribution of alcohol across the country. In addition, there were other complexities relating to how different states independently enforce liquor regulations.
It was also essential for Breakthru Beverage to accommodate the vastly different state-based relationships it has with national suppliers that cannot cross state lines.
We wanted to offer customers the right marketing and product information to allow them to shop with confidence – while also enabling our reps to focus on strategic selling, such as making new product recommendations.
Mike Boswell
Vice President, Digital and E-Commerce, Breakthru Beverage Group LLC
Delivering differentiated customer experiences, 24x7
With a strong personalized success plan from experts for SAP Preferred Success, Breakthru Beverage had access to in-depth recommendations and guidance for its solution deployments across several U.S. states. SAP Preferred Success also provided a designated customer success partner to help facilitate communication during technical calls, discuss road maps, and provide the continuous delivery of success checks and best-practice sessions.
Breakthru Beverage was impressed by the comprehensive functionality in SAP Commerce Cloud and customer data solutions from SAP, making the decision to invest in the solutions as the foundation for its e-commerce business.
As an integrated, modular, open, and extensible commerce solution, SAP Commerce Cloud gives the company the flexibility to build out capabilities required to serve various customer types in the ways they want to be served, through multiple channels.
Customer data solutions from SAP allow Breakthru Beverage to manage all facets of its customer data and deliver personalized experiences using its customers' preferred channels.
Using the technology, Breakthru Beverage can allow retailers, bars, and restaurants to self-serve from its extensive portfolio using a robust deal selector tool that showcases only the products that the retailer is licensed to sell.
Breakthru Beverage can also use the solution to highlight suppliers' brands, so retailers can search brand portfolios and discover new products that they are licensed to sell. Enabling 24x7 online ordering and replenishment as well as account management, the solution allows Breakthru Beverage to present the right products to the right customers at the right time.
Serving thousands of customers with a frictionless experience
Using SAP Commerce Cloud with customer data solutions from SAP as the foundation for its e-commerce Web site Breakthru Now, Breakthru Beverage is now offering a consumer-like shopping experience for B2B customers.
It allows licensed retailers to browse, research, shop, and order products that they are licensed to sell from Breakthru Beverage's comprehensive portfolio. Customers can browse thousands of products, read product reviews, and order directly from their search results.
The solution has transformed the way Breakthru Beverage's sales team connects with and assists its customers, helping cement relationships and leading to US$8.4 million in incremental purchases from existing accounts following the launch.
Meanwhile bars, restaurants, retail stores, and other hospitality venues and retailers can discover and purchase products, make payments, and check on the status of their orders when it's most convenient for them.
SAP Commerce Cloud allows Breakthru Beverage to gain more insights, so it can serve customers how and when they want to be served. This means the distributor is there for restaurants when they are replenishing their supplies at the start of a busy day, and the company is still available when bartenders want to place their orders at the end of a late night.
Elsewhere, sales reps also have always-on access, supporting real-time selling on the go. Most orders are delivered within 24 hours, while pricing on Breakthru Now is in sync with the pricing sales reps offer. And in terms of efficiency, the company saved 6,000 sales-rep hours following the launch.
Our customers can self-serve from Breakthru Now to replenish supplies or discover new products, while our sales reps have moved to a strategic selling mindset and remain firmly at the center of our relationships with customers.
Mike Boswell
Vice President, Digital and E-Commerce, Breakthru Beverage Group LLC
Deeply aligning in-person and digital sales channels
For the Breakthru Beverage team, Breakthru Now provides a bridge to the future, where the sales rep is still central to the customer experience. By taking advantage of this technology, sales reps across the country have access to the information they need to better serve customers.
While customers can view only products that they are licensed to sell, Breakthru Beverage is planning to further personalize the experience. In addition to offering customers a view of products they have previously purchased, the company is looking to bring in recommendations on products within the context of their sales history and the specific local regulations.
Breakthru Beverage made maximum use of Breakthru Now during the COVID-19 pandemic and is now using what it learned from that experience to inform how its sales reps take advantage of the technology to speed the supply of product to retail outlets.
Having consumerized B2B buying on Breakthru Now to support immersive consumer-like experiences 24x7 for sales reps, Breakthru Beverage is next looking to connect its e-commerce foundation to its back-end ERP strategy. The goal is a frictionless order-to-cash process in the 15 states in which it operates as well as in Canada.
SAP helps Breakthru Beverage run better
Key business outcomes and benefits
Elevated B2B buying and ordering with a consumer-like commence experience
Embraced strategic selling, and created a model to serve customers in the way they want to be served
Deepened relationships with customers, generating more than US$8.4 million in incremental purchases from existing accounts
Presented the right products to the right customers in the right state at the right time, driving conversion
Featured solutions and services
SAP Commerce Cloud provides a trusted e-commerce foundation that is both modular and extendable to support innovation at scale.
Customer data solutions from SAP provide a centralized data foundation on which to ingest, process, and share massive amounts of customer data in real time.
SAP Preferred Success provides prescriptive customer success resources and ongoing personalized guidance to accelerate cloud adoption and enable quicker business outcomes.
About Breakthru Beverage
Breakthru Beverage Group LLC is one of the leading alcohol wholesalers in the United States and the largest broker in Canada representing a beverage alcohol portfolio of spirits, wine, and beer. Breakthru Beverage is committed to diversity, equity, and inclusion and supports a wide range of notable organizations as well as local charitable initiatives across its North American footprint.