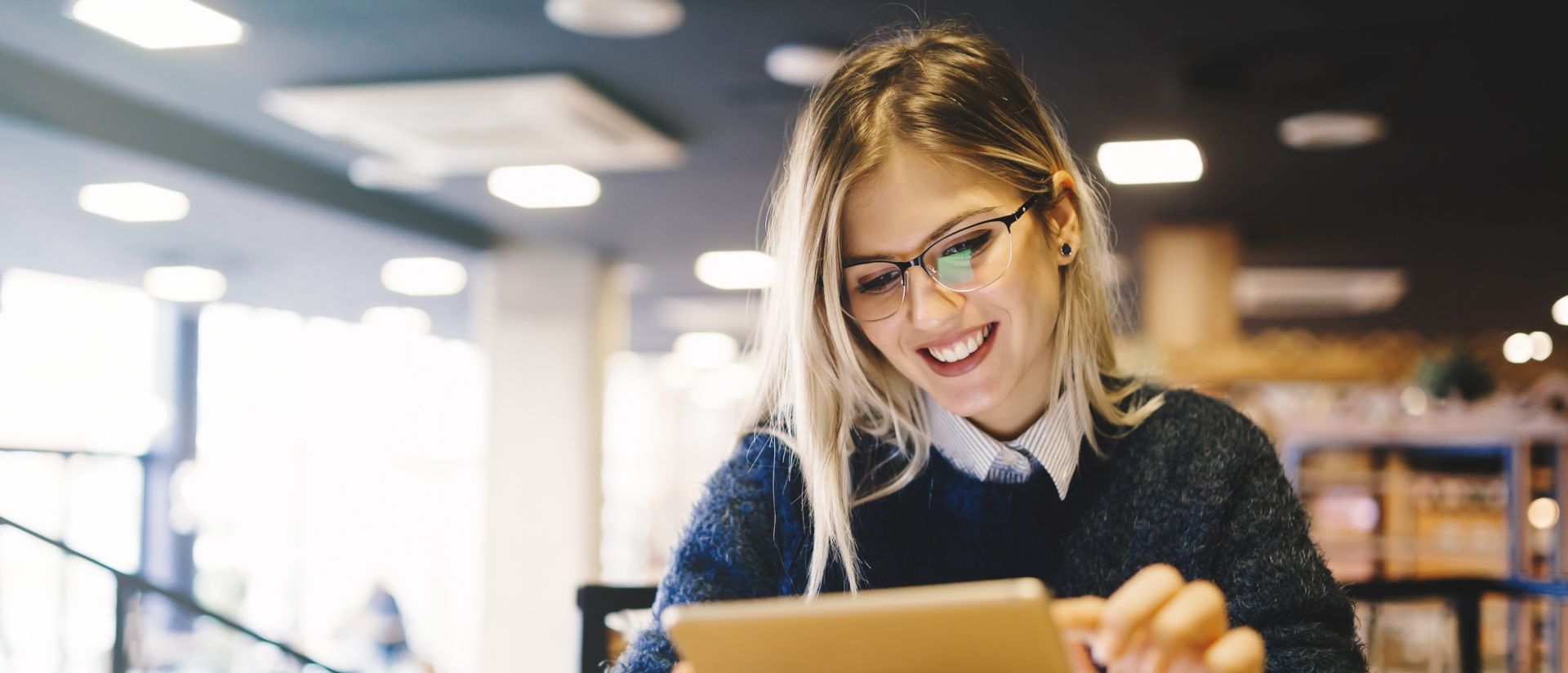 Where We Come From: Putting a Value on Non-Financial Performance Indicators
At SAP, we put a monetary value on how selected non-financial indicators have impacted our operating profit. For example, how well we engage with our employees and inspire them to commit to our purpose and strategy, support a healthy business culture, and succeed in reducing our carbon emissions.
To achieve this, we created cause-and-effect chains that show how specific actions we take at SAP lead to shifts in behavior. This behavior impacts on our business and has a financial consequence. By doing so, we established more than just a correlation between non-financial and financial indicators. It also reveals why and how something such as employee engagement ultimately leads to gains or losses in business performance. We believe that such insights are a prerequisite for fully modeling the financial impact of non-financial performance.
Magnitude of Financial Impact
From 2014 to 2018, SAP used techniques such as linear regression analysis to document the financial impact of four non-financial indicators: Business Health Culture Index, Employee Engagement Index, Employee Retention, and Carbon Emissions. In the past, we assessed each indicator to see what a change of one percentage point (pp) (or 1% for carbon emissions) would mean for our operating profit. The results for 2018, for example, showed that a 1pp change in the Business Health Culture Index affected our operating profit by €90 million to €100 million (non-IFRS).
Having illustrated this impact with concrete numbers, we are now turning our focus to a broader perspective of impact (for example, see Our Contribution to the UN Sustainable Development Goals and The Next Logical Step). We still strongly believe in the fundamental conclusions of the analysis, but do not see a need to continuously update specific monetary values on the well-established connections, since the values have not been subject to any large fluctuations over the years. Instead, they have increased steadily, as expected.
What We Have Achieved: Promoting Sustainability Measures as a Way to Boost Financial Performance
Documenting the financial impact of non-financial indicators has helped us move closer to achieving our sustainability goals. Rather than simply stating the business case for social or environmental change, we also have the numbers to back it up.
Our findings have helped us shift the conversation for managers, investors, employees, and other key stakeholders, and firmly establish non-financial indicators as playing a crucial role in our financial success. As a result, engaging employees or reducing our emissions is no longer seen as a nice-to-have, but rather as essential to carrying out a successful business strategy.
By embedding this approach into our decision-making and quarterly business reviews, our sustainability performance steers our business alongside factors such as revenue and profit. Our goal is for all senior managers and experts at SAP to recognize – and be held accountable for – the fact that improving such measures as employee engagement also boosts financial performance.
Embedding Non-Financial Performance Indicators into Our Solutions
We will continue to share our approach and methodology with our customers to help them win in the marketplace. We believe that companies achieve higher profits – resulting from both greater cost efficiency as well as revenue growth – by addressing economic, social, and environmental considerations in a holistic and integrated manner. More importantly, these companies are better equipped to lead in the future, as they navigate the world's most pressing challenges and help to bring about long-term sustainable change.
Using the connectivity model, we have been able to embed non-financial KPIs into our solutions, including, for example, SAP Digital Boardroom. This integrated approach to financial and non-financial performance therefore not only helps SAP but also our customers.
A New and Broader Focus
So far, our connectivity model has focused primarily on the cause-and-effect chains at SAP. However, we are working to enhance our model to include the social, environmental, and economic impacts of SAP software and services when they are used by our cus-tomers. In 2017, we conducted a research project to identify and quantify examples of relevant external (societal) impacts along SAP's value chain. For example, we estimate that our purchases of goods and services from suppliers generated employment for ap-proximately 120,000 fulltime equivalents (FTEs) in 2017 in these suppliers. Furthermore, total carbon emissions from our supply chain were approximated to cumulated annual societal costs of approximately €160 million in 2017.

The Next Logical Step
Building on our many years of experience in connecting financial and non-financial measures and documenting their impact on corporate steering, we co-founded the "Value Balancing Alliance (VBA)" in June 2019 as the next logical step in our approach.
The VBA was founded by eight international companies: BASF, Bosch, Deutsche Bank, LafargeHolcim, Novartis, Philip Morris International, SAP, and SK. It is supported by Deloitte, EY, KPMG, PwC, the Organisation for Economic Co-operation and Development (OECD), and leading universities, together with stakeholders from governments, civil societies, and standard-setting organizations. Targeting widespread adoption by other companies, VBA will make its work available to the public.
Its objective is to create a standard for measuring and disclosing the environmental, human, social, and financial value that companies provide to society.
Being part of this alliance will allow SAP to work with like-minded companies to create the foundation to transform the way businesses measure and value their overall societal impacts, dependencies along the value chain, and monetary effect on a company's value. The move is a further step forward in delivering on SAP's purpose to help the world run better and improve people's lives.