Surviving Disruption and Challenges in the New Normal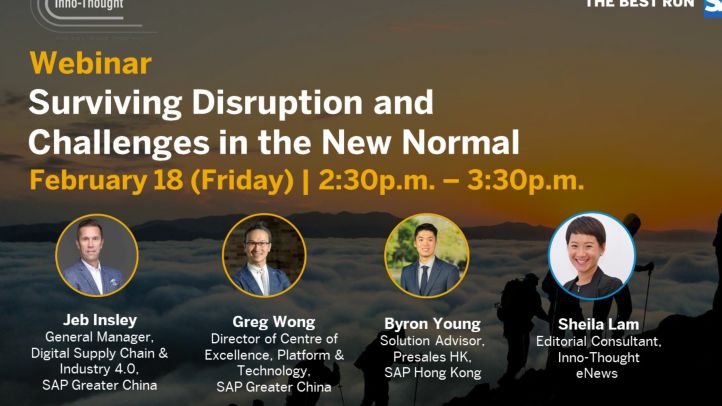 SAP Hong Kong X Inno-Thought Online Webinar
Key topics:
Thrive to survive with digitalization in the new normal
Discuss how companies are eliminating supply chain risk with a responsive design-to-operate process and customer-centric supply chain 
Respond quickly with real-time insights using live data from across your enterprise
Simplified cloud strategy with single contract and SLAs
Improve the top-line and bottom-line with new business models and revenue streams
Explore SAP Solutions
Request a demo of these SAP solutions to see them in action.
SAP S/4HANA Cloud
Discover a complete, intelligent ERP system with embedded AI and machine learning.
Employee Experience Management
Listen and respond to employee needs and experience gaps to ensure employees are resilient and productive.
Supply Chain Planning
Respond quickly and cost-effectively to changes in supply, demand, and market conditions.