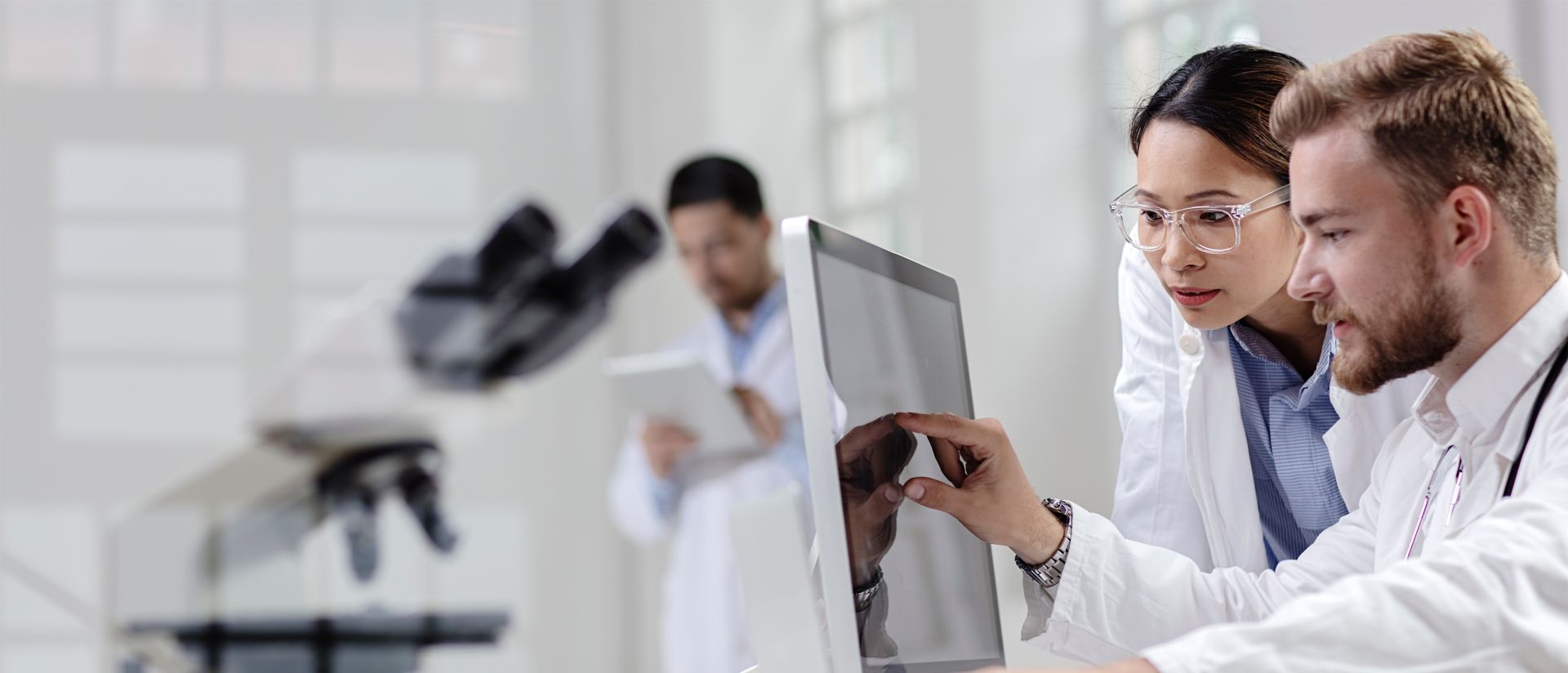 GC Biopharma: Reimagining HR processes to fuel innovation and improve employee experiences
Explore GC Biopharma's journey with SAP
GC Biopharma Corp. tackles some of the biggest and hardest problems in life sciences. It wanted to provide a platform for its employees to achieve their potential and continue the company's success, so it chose the SAP SuccessFactors Work Zone solution, SAP Business Technology Platform, and Experience Management solutions from SAP and Qualtrics.
The SAP SuccessFactors Work Zone solution serves as the main entry point to GC Biopharma's entire HR system, improving accessibility and helping us be more responsive to the needs of our employees.
Yongwoon Kim,
CHRO, GC Biopharma Corp.
Rethinking the role of the HR system and how to deliver it
For more than half a century, GC Biopharma has tackled the life sciences industry's biggest and hardest challenges. This can be seen in the company researching and delivering numerous breakthroughs and biopharmaceutical world firsts with products like GC FLU, IVIG, and Hunterase.
The company prides itself with an enterprise-wide culture of fearless innovation. Whether it's decoupling its R&D division into upstream and downstream functions, lifting efficiency for new drug commercialization, or pioneering achievements in immune cell treatment for liver cancer, innovation is in its corporate DNA.
GC Biopharma is all too aware that it owes these successes to its talented workforce and that innovation doesn't only live in the products the company brings to market or its organizational design. Rather, it should also reimagine its approach to developing and supporting employees. This recognition precipitated a bold HR transformation exercise that sought to elevate the employee experience to that of the company's achievements in life sciences. Such a transformation put it on a footing to rethink its HR systems and processes to provide employees with innovative tools to support career discovery, learning, and talent development while simultaneously delivering process improvement and efficiency. This transformation allowed its employees to feel much more ready for the future.
The company had a bold view on what this new approach to HR systems should offer. It would remove many traditional burdens by offering a single point of entry, increasing availability of HR functions to employees. It would lead with self-service and create a place to nurture education and learning, promoting discovery and curiosity. The potential in all employees should be identified and harnessed, allowing identification and development of tomorrow's leaders. Knowing that agility matters, GC Biopharma remained keenly aware of the importance of quickly responding to emerging user needs and continues to listen to employee sentiments.
Creating an employee-centric HR experience
GC Biopharma chose SAP solutions to reimagine its HR system for all 2,350 employees. The company implemented SAP SuccessFactors solutions, the SAP SuccessFactors Work Zone solution, SAP Business Technology Platform (SAP BTP), and Experience Management (XM) solutions from SAP and Qualtrics.
The new solutions from SAP allowed the company to create a platform that provided the HR process innovation for priority business, such as succession, performance evaluation, and education, in a consumer-grade user experience. It delivered HR functions in a single point of entry that is accessible on desktop and mobile.
Recognizing the need to respond quickly to employee needs within its HR systems, the company chose SAP BTP for accelerated development and deployment of functionalities through a no-code or low-code architecture with SAP Build solutions. In addition to integrating with SAP SuccessFactors solutions, XM solutions from SAP and Qualtrics, and the SAP ERP application, SAP BTP also provides infrastructure for capturing and analyzing data to drive business decision-making. This infrastructure supports leading GC Biopharma priorities, including employee career development and performance evaluation.
As a supporter of research, GC Biopharma could see the merit in continual insight into employee sentiment throughout their lifetimes within the organization, evidenced with its choice of XM solutions from SAP and Qualtrics. This insight allows GC Biopharma to continuously improve the employee experience.
Supporting employees to achieve their potential
Today, GC Biopharma's desire to promote efficiency and advancement of HR processes through its HR transformation agenda has become a reality. HR systems now empower employees and managers to tackle their own big challenges, no matter if they concern leadership aspirations or building a team to lead the company to tackle its next breakthrough.
With self-service as a central theme, combined with increased accessibility, GC Biopharma's new platform has proven to be an engaging environment with increased access to HR functions. Now, accessing functions and data is easier, thanks to its modern user interface. In turn, this change has boosted adoption. This is especially the case with learning, where curious self-directed learners discover content relevant to them through personalized recommendations.
The company's annual performance evaluation process is now a transparent, data-driven event that is free of unconscious bias, which has been lauded by employees and management alike.
Succession is also a domain where vast progress has been made, with GC Biopharma now seeing available bench strength for management positions and the ability to plan and tailor training for tomorrow's leaders more easily.
With employee sentiment more easily accessible by leadership with SAP BTP, not only is the discovery of platform-enhancement opportunities more rapid, but the deployment of these changes can be done in a matter of days as opposed to months.
Fueling business decisions today is the insight drawn from analytical models connected with HR processes, whether they relate to bench strength for succession or employee sentiment.
Leading with never-ending employee experience innovation
Being an organization where innovation is a way of life and key to its past and future successes, GC Biopharma will continue to adopt leading HR practices made available for continual product capability improvement from SAP. It expects to expand access to its affiliates, but it will also continue to listen and respond to the needs of its employees.
Want to learn more about GC Biopharma?