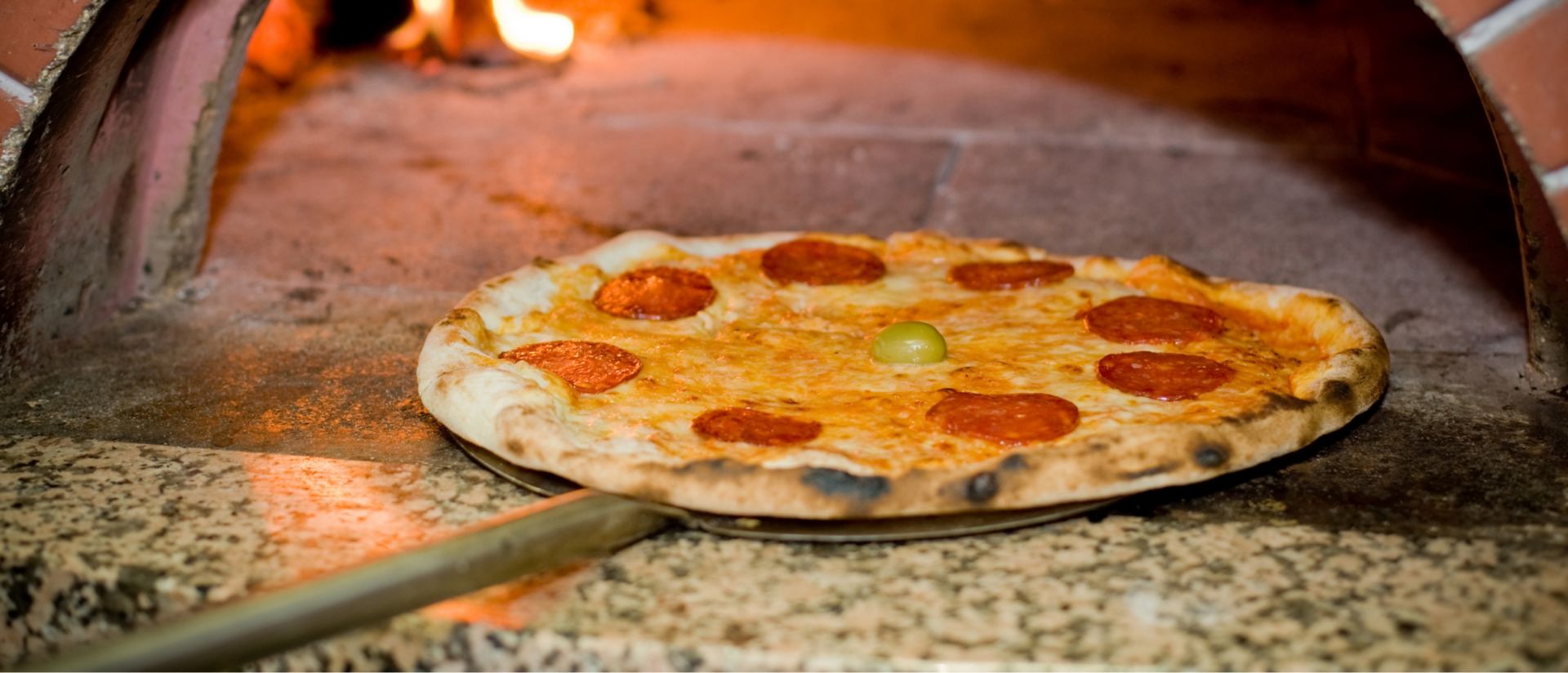 MOD Pizza: Breaking down barriers to equitable job opportunities with connected HR
Explore MOD Pizza's journey with SAP
It's people that set MOD Pizza LLC apart from the competition. The rapidly growing company knows that when it takes care of employees, they take care of customers. So, MOD Pizza uses SAP solutions to create a culture of opportunity for 10,000 employees at hundreds of locations and counting.
new hires successfully onboarded each month.
event data changes managed daily, including for promotions and separations.
hours saved per week in labor related to manual data entry and analysis of integration errors.
For MOD Pizza, providing exceptional employee experiences is key to driving workforce engagement and business success. People data is the lifeblood of the system. With intelligent technologies from SAP, we can create integration end to end and leverage that data to get people connected and productive faster.
Tara Gambill
Senior Director of Enterprise Systems, MOD Pizza LLC
Adopting a technology strategy to redefine employee and business success
Since 2008, MOD Pizza LLC has served up personalized pizzas for millions of customers throughout the United States. The company introduced speed, individual style, and value to a saturated market, but the real secret ingredient was something else entirely. MOD Pizza has found success through its people – and the opportunities it provides for them.
MOD Pizza is dedicated to making positive social impacts in the lives of its employees and the communities they serve. The company strives to create a more equitable world full of opportunities for those who face barriers to steady employment, such as people formerly incarcerated as well as individuals with intellectual or developmental disabilities. It calls its community of employees the MOD Squad, and the MOD Squad is 10,000 employees strong and growing along with the company.
So, when MOD Pizza realized its HR processes were slowing down recruiting and onboarding, it knew something had to change. The company needed enterprise and HR technology that could keep up with its rapid pace of growth. MOD Pizza started a digital transformation that would redefine the value of HR data and processes – putting the MOD Squad at the heart of its business success.
When we think about the user experience, the end user is certainly our core candidate. But we're also focused on the life of admins and analysts – the people who have to care for and support the systems. All these experiences are equally important and an area where we've seen improvement.
Tara Gambill
Senior Director of Enterprise Systems, MOD Pizza LLC
Automating HR and business processes from hire to retire
MOD Pizza chose SAP SuccessFactors solutions and SAP S/4HANA Cloud to move to a people-centric and cloud-based approach for HR and the broader business.
Much like MOD Pizza, SAP is dedicated to treating people responsibly, and the SAP solution portfolio reflects the importance of supporting employees as part of an effective people sustainability strategy. People sustainability requires treating people and their potential as the most precious resource an organization holds for resilience, agility, and performance. SAP solutions help MOD Pizza achieve its social mission and business success.
SAP Business Technology Platform (SAP BTP) was foundational to the transformation, helping ensure simplified integration and continued scalability as MOD Pizza continues to grow. Its aligned data model, in combination with the SAP Master Data Integration service, enables MOD Pizza to leverage accurate and real-time data across the business. This connected approach also allows the company to deliver consistent and engaging employee experiences across hundreds of MOD Pizza locations and multiple business applications.
As an early adopter of SAP Master Data Integration, the company integrates data between SAP SuccessFactors solutions and SAP S/4HANA Cloud. Using SAP BTP to achieve hire-to-retire business process integration, MOD Pizza brought the HR and finance teams closer together. Accurate data is now shared across the business and there's a new understanding of the impact of people decisions on the business – and vice versa.
MOD Pizza also implemented Experience Management solutions from SAP and Qualtrics to gather employee sentiment and other workforce data throughout the employee lifecycle. As one of many examples, it is using the solutions to gather feedback from onboarding surveys, which the company can use to improve the experience for new hires and reduce ramp time.
SAP's dedication to people sustainability struck a chord with us. This focus continues to show us that SAP solutions are the right choice for MOD Pizza because they're designed to create a fair future full of opportunities for our employees.
Tara Gambill
Senior Director of Enterprise Systems, MOD Pizza LLC
Empowering people and the business with the opportunity to grow
SAP SuccessFactors solutions, SAP S/4HANA Cloud, and other SAP solutions supporting people sustainability empowered MOD Pizza to transform HR processes for employees and the business.
Each day, HR must manage as many as 400 changes to employee data. These changes happen when employees are hired, promoted, move locations, and during many other moments throughout the employee lifecycle. So, MOD Pizza used SAP solutions to automate event data changes. This and other enhancements have saved HR admins 15 hours per week in labor related to manual data entry and the analysis of integration errors.
The company also automated many processes for new hires. Because MOD Pizza onboards 1,000 new hires each month, automation has saved the company significant time and effort. Not only that, but employees are also beginning their first day of work and providing value to their teams at MOD Pizza faster than ever.
Experience Management solutions from SAP and Qualtrics provide insight into the workforce during a time of deep disruption and workforce challenges. For example, the company uses exit surveys to gain a better understanding of the reasons for employee turnover. This is especially helpful in an industry where turnover is extremely high. With these insights, MOD Pizza has successfully implemented workforce changes that help retain employees longer.
Four values drive us every day at MOD Pizza: grit, growth, generosity, and gratitude. SAP solutions help us keep these values at the forefront of our employee experience.
Tara Gambill
Senior Director of Enterprise Systems, MOD Pizza LLC
Paving an innovative path forward in a competitive industry
With an enterprise-wide and connected approach to ERP and HR, MOD Pizza is well-positioned to continue driving opportunities for its people and growth for the business. The foundation of SAP BTP combined with the continued innovations of SAP S/4HANA Cloud and SAP SuccessFactors solutions enable MOD Pizza to quickly adapt and continually evolve to meet new market and company demands.
MOD Pizza also recognizes the value of implementing and extending solutions based on the company's priorities and pace of growth. Its journey with SAP SuccessFactors solutions began with the SAP SuccessFactors Employee Central, SAP SuccessFactors Recruiting, and SAP SuccessFactors Onboarding solutions. This was an important first step as these solutions provided core hire-to-retire functions that were aligned to the company's HR digital transformation. Following the successful implementation of these solutions, MOD Pizza then implemented the SAP SuccessFactors Learning solution to empower its rapidly growing workforce with on-demand digital training.
Moving forward, MOD Pizza will continue to look for new opportunities to leverage SAP solutions across the business.
SAP helps MOD Pizza run better
Key business outcomes and benefits
Gained the ability to automatically enable new hires for expense payments in SAP S/4HANA Cloud
Eliminated friction in the hiring and onboarding process, allowing new hires to become productive faster
Simplified user provisioning and management through automation and integration with other solutions, which continues to improve the employee experience
Reduced data maintenance costs and created a foundation for future business and technology growth
Featured solutions and services
SAP S/4HANA Cloud provides cloud-based ERP that integrates with SAP solutions and other technologies to embed intelligence and innovation into everyday business operations.
SAP SuccessFactors solutions including those for core HR, recruiting, onboarding, and learning enhance employee experiences from hire to retire.
Experience Management solutions from SAP and Qualtrics give companies insight into employee engagement through automated listening moments and other feedback opportunities.
SAP Business Technology Platform is unified, business-centric platform that helps companies connect processes, data, and experiences to achieve continued business innovation.
About MOD Pizza
MOD Pizza LLC serves personal made-to-order pizzas in more than 500 store locations throughout the United States. The company's workforce strategy provides equitable experiences for groups of people who are often overlooked during hiring opportunities.