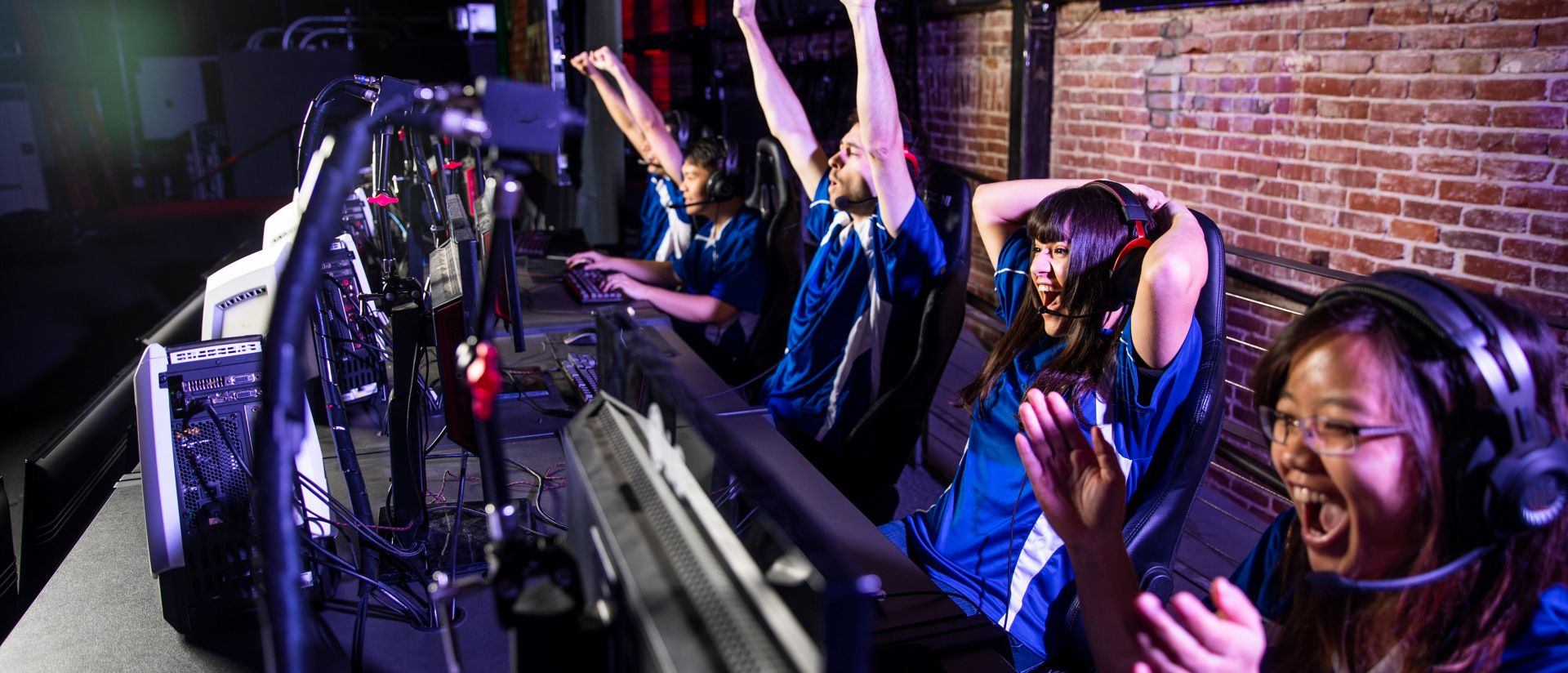 Team Liquid: Mining rich esports data to help players, managers, and teams compete and win
Explore Team Liquid's journey with SAP
When esports luminary Team Liquid sought to up the ante on data analytics, it leveraged its partnership with SAP. Integrating the SAP HANA Cloud database and SAP Analytics Cloud solution on SAP Business Technology Platform, it custom-built a solution to gain more value from mining valuable esports data to help strengthen the performance of its teams.
esports matches stored in SAP HANA Cloud.
match preparation working hours saved in 2021.
faster analysis of a competitor's hero avatar draft choices (from one hour to one minute).
Thanks to the analytics tool built on SAP HANA Cloud, we can filter every single official tournament match in the database, allowing us to focus on specific games and players.
Mathis "Jabbz" Friesel
Dota 2 Analyst, Team Liquid
Gaining a holistic and immediate view of data sets with anytime, anywhere data access
In the world of esports with an estimated 3.24 billion gamers globally, the distinction between traditional sports and esports is blurring.
In this multibillion-dollar industry, Team Liquid is the most victorious esports franchise in the world and has one of the largest footprints in the esports ecosystem. Represented across 18 major esports games, including Dota 2 and League of Legends, Team Liquid supports more than 150 athletes and operates training facilities in Utrecht, The Netherlands; São Paulo, Brazil; and Los Angeles, California.
Online gaming and esports are incredibly data intensive and success comes from diving into that data to find incremental improvements. To retrieve the most salient insights for guiding heightened team performance during training and competition requires scrutinizing multiple data sources across various tools. Each move made by teammates and competitors needs to be analyzed, calling for a holistic view of data sets and anytime, anywhere data access.
In the past, Team Liquid relied on manual collection processes. For example, data analysis for training purposes involved watching game replays and manually collecting screen shots, which was error-prone and very time-consuming. In addition, Team Liquid used several data sources across multiple tools to retrieve relevant information.
To get the best out of its teams and players, Team Liquid needed to automate data collection and analysis to extract more value from the vast amounts of data it generated.
"Team Liquid's business model is very similar to traditional sports," says Victor Goossens, Founder and Co-CEO, Team Liquid. "Data and information are absolutely critical in esports, and technology can help enable that 1% to 2% performance improvement that makes the difference in top sports. They're crucial for our business, our competitive teams, and developing tribal fandom."
Given the enormous amount of data that's available within gaming, running SAP solutions gives competitive advantage to Team Liquid.
Victor Goossens
Founder and Co-CEO, Team Liquid
Building a solution to capture, analyze, and share data as valuable insights
With SAP becoming the official innovation partner of Team Liquid, the two companies developed a close partnership of co-innovation focused on Team Liquid's Dota 2 and League of Legends teams. These two multiplayer online battle arena games are highly complex and data-intensive esports.
To build the analytics tools needed to extract and make sense of the raw performance data and enable a holistic view of a large number of data sets with anytime, anywhere data access, Team Liquid leveraged SAP Business Technology Platform (SAP BTP).
With that much data at their disposal and a need for in-depth analytics, the teams custom built a solution leveraging different capabilities in the SAP HANA Cloud database such as text analysis, spatial calculations, and machine learning algorithms. And the SAP Analytics Cloud solution provides highly consumable dashboards to display the results on the analytics in real time.
With this tool, Team Liquid can discover, integrate, cleanse, analyze, and visualize disjointed data assets across game data to create the data-driven actionable insights it needs for incremental team and player performance gains.
Making the next move in gaming strategy with real-time data insights
Making the next move in gaming strategy with real-time data insights
Thanks to fast analysis of in-game strategies, Team Liquid's teams have improved match preparation routines and gained new insights during live competitions, allowing players to make informed split-second decisions.
"When you're at a tournament, you don't have a lot of time between the matches," says Goossens. "What we developed with SAP truly helps when you're making a run through the bracket and you're competing at the highest level of the championships."
Using the custom-built analytical tool, Team Liquid can rapidly analyze and visualize historical game data and provide actionable insights for coaches, team captains, and players. This is no small feat given the game data volume for Dota 2 runs to 64,500 hours and League of Legends extends over 2.1 million hours.
With data footprints extending to 330 GB and 280 GB for Dota 2 and League of Legends respectively, automating data crunching and analysis is a boon. The time it takes to perform game analysis has shrunk from hours to minutes or sometimes seconds. And the ability to analyze very large data sets allows Team Liquid to customize game analysis in ways that were not previously possible. Now, coaches, captains, and players have access to critical data insights to help them make better decisions on gameplay when it's most important for them.
The tool has inspired us in very crazy ways by giving us counterintuitive insights that we would have never thought of. It reminded me of chess engines, where chess engines play in a really strange way but at the end of the day, it somehow makes sense.
Mathis "Jabbz" Friesel
Dota 2 Analyst, Team Liquid
Paving the way for AI-informed judgments in esports tournaments
"Data is definitely a game changer," says Mathis "Jabbz" Friesel, Dota 2 analyst at Team Liquid. "While you can't really change what the players are going to do on a given day, you can definitely give them the best advantage they can possibly have. Our data analytics tool gives us the ability to fully prepare teams for what they're going to face, making them more comfortable, which helps them play better."
As the Dota 2 team focuses on winning TI, the biggest championship in Dota 2, data insights will play an increasingly central role.
"My vision for the analytics tool built on SAP HANA Cloud is that it becomes self-sufficient, with all the game data residing in the database, accessible and consumable from dashboards," continues Jabbz. "In the not-too-distant future, we will take advantage of artificial intelligence to predict moves and are already innovating with machine learning. With SAP by our side, we're getting there."
SAP helps Team Liquid run better
Key business outcomes and benefits
Reduced game analysis time by shifting from manual to automated processes
Enabled rapid analysis of live game moves and game replays, providing actionable insights in seconds or minutes
Customized game analysis in ways that were not previously possible, such as ward placements over multiple games
Enabled data mining from very large data sets, including up to 5.5 million Dota 2 and League of Legends games
Reduced IT complexity, eliminating the need to maintain a set of disparate tools and data sources
Featured solutions and services
SAP HANA Cloud offers a single database-as-a-service foundation for modern applications and analytics across enterprise data.
SAP Analytics Cloud enables integrated planning and analysis processes enterprise-wide for trusted insights and decision-making without doubt.
SAP Business Technology Platform brings together data management, analytics, artificial intelligence, application development, automation, and integration in one environment.
About Team Liquid
A leader in competitive esports and gaming culture, Team Liquid is the world's most victorious esports franchise. Founded in 2000 in The Netherlands, Team Liquid has over 150 athletes competing across 18 distinct games. These include major esports titles such as Valorant, Rocket League, Dota 2, League of Legends, Counter-Strike: Global Offensive, Fortnite, and more.