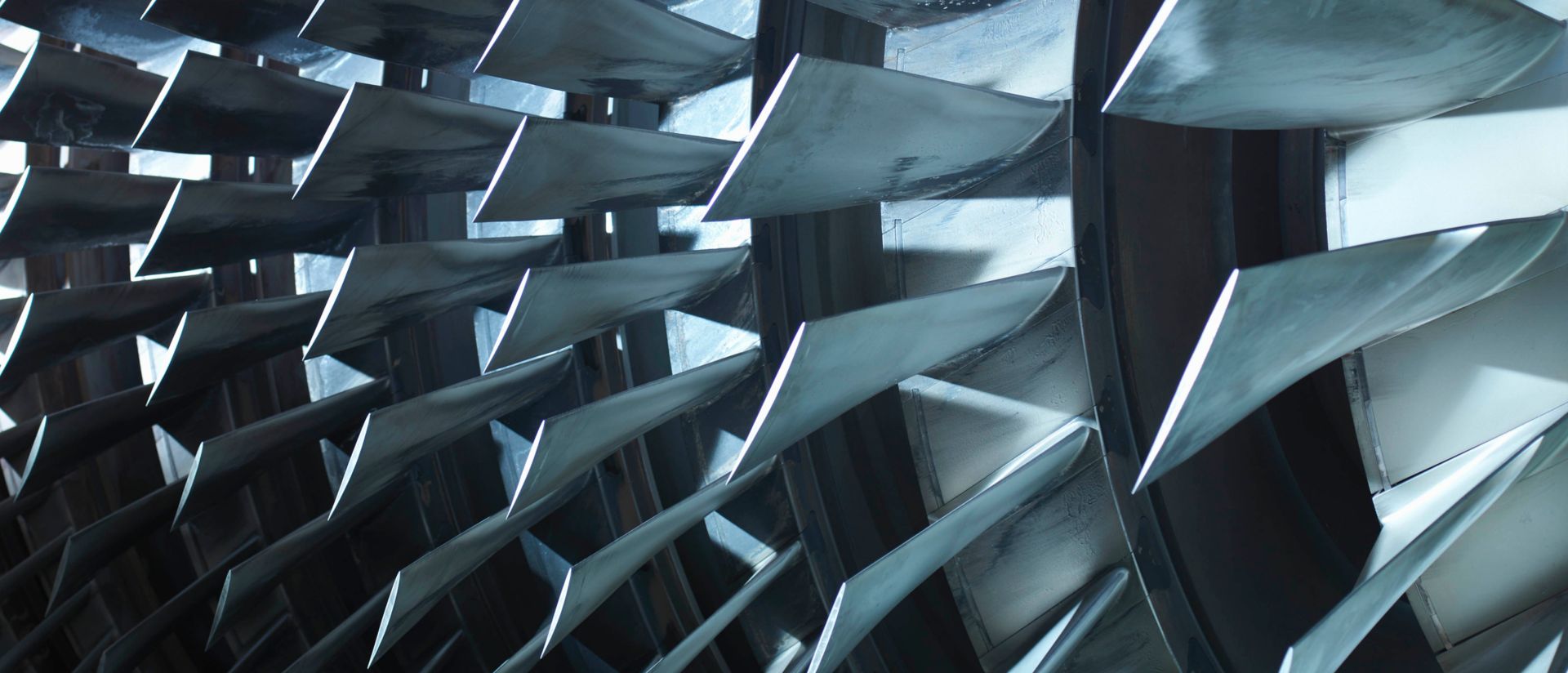 Baker Hughes: Boosting supply chain resilience through ambitious procurement transformation
Explore Baker Hughes' journey with SAP
Energy technology company Baker Hughes Company embarked on an ambitious transformation of its procurement operations. Partnering with Accenture to implement SAP Ariba and SAP Fieldglass solutions with SAP Business Network for Supply Chain, the company has increased supply chain resilience and simplified procurement processes in 120 countries.
of supplier invoices transacted electronically in the first year.
countries and 13 languages included in the transformation scope.
of PO spend transmitted through SAP Business Network in year one.
In a large-scale transformation project, I can't overstate the importance of executive sponsorship. It was critical we had leadership support of our project and the decisions we were making not only at the outset but throughout the entire project.
Sharad Mantri
Senior Director and Global IT Leader, Baker Hughes Company
Reinventing and streamlining procurement operations in 120 countries
When Baker Hughes divested from General Electric (GE) in 2019, the energy technology company needed to reshape procurement processes across 120 countries that touched approximately 35,000 users.
It had the option of taking a "lift-and-shift" approach to leverage tools from GE shared services or making a wholesale transformation of sourcing and procurement operations. Baker Hughes chose the latter, expanding the scope of the procure-to-pay transformation project to include its legacy tools, ecosystem, and processes.
With the strategic goal of building a modern technology foundation on tightly integrated systems and standardized processes that increase supply chain transparency and simplify sourcing and procurement, the company set an ambitious 18-month deadline.
Joining forces with Accenture, the team took around three months to evaluate advanced technology offerings and empower business process leaders to make critical technology decisions. After performing due diligence on 10 tools, Baker Hughes was suitably informed to make its procurement technology investment decision.
In last 12 months, 50% of our supplier invoices were transacted digitally on SAP Business Network for Supply Chain, and we continue to work on increasing touchless invoicing.
Sharad Mantri
Senior Director and Global IT Leader, Baker Hughes Company
Embedding supply chain resilience with connected procurement functions
Selecting a suite of SAP Ariba and SAP Fieldglass solutions, Accenture helped Baker Hughes establish a modern and integrated technology infrastructure to simplify procurement processes and increase supply chain transparency and resilience.
This included leveraging the SAP Ariba Sourcing solution to standardize processes and reduce sourcing cycle time and the SAP Ariba Contracts solution to create a central repository for contracts.
The SAP Ariba Buying and Invoicing solution was chosen to allow Baker Hughes to streamline procure-to-pay processes and automate its purchasing lifecycle, giving its procurement team one place to search for indirect goods and services.
And to improve trading partner collaboration across its supply chain, Baker Hughes adopted SAP Business Network for Supply Chain. This gives the company a single network to ease transacting with suppliers, supporting agility, visibility, and resiliency to withstand inflation, global pandemics, and political instabilities.
The company also implemented the SAP Ariba Invoice Management and SAP Business Network Commerce Automation solutions, allowing it to expedite invoice processing, enable consistent on-time payment performance, and strengthen supplier relationships.
In terms of services procurement and how it procures and manages flexible labor, Baker Hughes adopted the SAP Fieldglass Contingent Workforce Management and SAP Fieldglass Worker Profile Management applications.
Boosting supplier collaboration with a 15-day sourcing cycle
With an integrated solutions landscape providing a single centralized tool for the company's shared services team, Baker Hughes transformed its procurement operations and how it collaborates with suppliers in 120 countries.
It has also significantly reduced IT complexity, simplifying its solutions landscape from more than 10 procurement systems to just two applications.
Already, Baker Hughes has moved more than 50% of its invoices to SAP Business Network Supply Chain Collaboration, transmitting more than US$13 billion of purchase order spend. The average invoice approval cycle time has shrunk to 1.5 days. And having standardized processes using the SAP Ariba Sourcing solution, the sourcing cycle time is now to just 15 days.
With greater supply chain collaboration, the company is in the process of automating invoices for all spend, not just for direct spend suppliers. And Baker Hughes has also piloted programs with suppliers to exchange forecasting data and quality information to help minimize supply chain disruption.
In terms of the company's indirect spend, the use of catalogs has given Baker Hughes better automated controls of indirect purchasing with the average catalog requisition order cycle time now less than one day. This, in turn, allowed the company to refocus its resources to analyze and reduce tail spend and provide better insight into expenditure and savings.
Elsewhere, the guided buying and Spot Buy capabilities help the company better manage maverick spending.
And using the SAP Fieldglass Contingent Workforce Management and SAP Fieldglass Worker Profile Management applications for services procurement, Baker Hughes now has better visibility into and stronger control of its external workforce.
Baker Hughes' partnership with a collaborative team from SAP and Accenture played a big part in our success. Whenever there were roadblocks, the team was there for us to navigate the challenges and resolve them as they came up.
Sharad Mantri
Senior Director and Global IT Leader, Baker Hughes Company
Continuing to bolster supply chain resilience and agility
One of the key initiatives for Baker Hughes over the next few months is to increase its footprint on SAP Business Network to maximize agility. Using this centralized network puts the company in a strong position to respond faster to various challenges such as inflation or political instabilities.
Taking advantage of stronger visibility and control of its external workforce, Baker Hughes is planning to roll out the SAP Fieldglass Services Procurement application to streamline statements-of-work management, rate compliance, and approvals for invoicing and timesheets.
Baker Hughes is also looking to maximize integration points between SAP Ariba and SAP Fieldglass solutions to further optimize the user experience and create more efficiencies.
And having focused its procurement transformation on supplier enablement from an invoicing perspective, Baker Hughes is now looking to expand catalog usage to increase adoption and value.
SAP helps Baker Hughes run better
Key business outcomes and benefits
Centralized procurement operations for greater efficiency and stronger control of spending in 120 countries
Eased transacting with suppliers and improved supplier collaboration
Introduced catalogs to better manage indirect spend and reduce tail spend
Minimized maverick spending by using the guided buying capability
Reduced risk with greater visibility across its external workforce, with detailed tracking on each assignment
Featured solutions and services
About Baker Hughes
Baker Hughes Company is a leading energy technology company engaged in designing, manufacturing, and servicing transformative technologies to help take energy forward. Operating across the globe, its inventions have revolutionized energy for more than a century and allow it to ofer a diverse portfolio of equipment and service capabilities that span the energy and industrial value chain.
Featured Partner
Offering leading capabilities in digital, cloud, and security, Accenture is a global professional services company with proven experience and specialized skills across more than 40 industries. Helping Baker Hughes evaluate modern solutions, Accenture played a key role supporting business process leaders to make technology decisions and led the implementation and stabilization phases of the project.