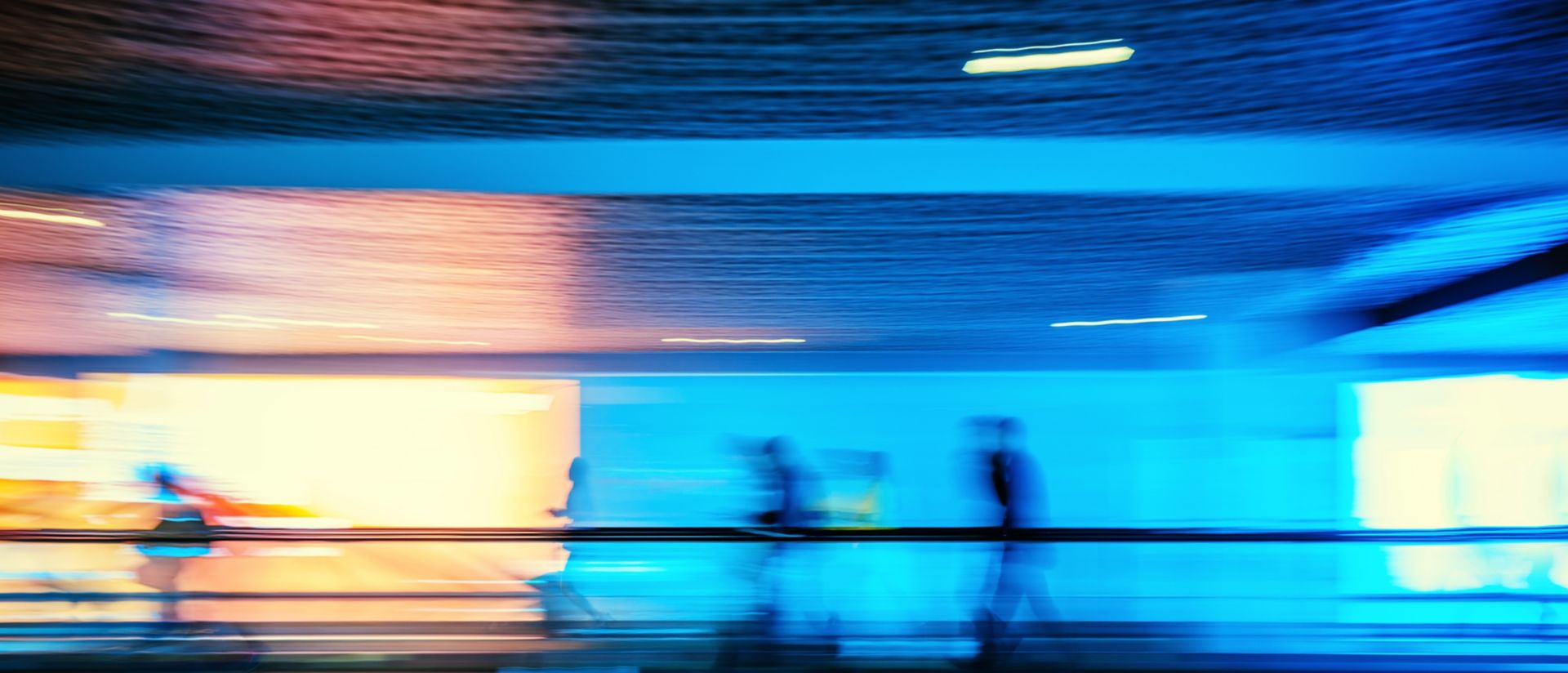 Singapore Changi Airport: Extending world-class e-commerce to travelers everywhere
Explore Singapore Changi Airport's journey with SAP
Singapore Changi Airport is known and loved as one of the world's greatest airports. To deliver an omnichannel shopping experience worthy of its namesake, Changi Airport Group – the company responsible for managing this world-class airport – turned to the SAP Commerce Cloud solution.
We launched our new platform in the middle of 2020. This has enabled us to pivot and scale the business beyond pre-COVID-19 levels, serving our customers amid the pandemic.
Teo Chew Hoon
Group Senior Vice President, Airside Concessions, Changi Airport Group
Rethinking what customers value and how to serve them
Mention Singapore Changi Airport to travelers anywhere, and chances are you'll be regaled with accounts of the airport's famed rain vortex, its terrific dining options, or its world-envied transport connectivity.
The Changi shopping experience has also drawn praise from customers for its convenience, selection, and value. Not wanting to rest on these laurels, Changi Airport Group resolved to revitalize the airport's legacy online presence, addressing those areas of greatest value to its customers and retail tenants. Since 1981, Changi Airport Group has been responsible for the airport's operations, including shopping. The group hoped that the right technology would free Changi from its technical constraints so that it could fully execute on its ambition to achieve 10 times growth in its online business.
Most pressing for the business was its online shopping platform's immaturity and functional limitations. Tenant onboarding, range expansion, promotional execution, and system integration all suffered, with an adverse business impact for Changi.
Further, Changi and its retailers lacked confidence in the platform's ability to handle peak transaction volumes. The threat of a poor customer experience was ever looming.
Instead of focusing on value-creating initiatives, Changi's business resources were spending their time managing a commerce platform that the business had clearly outgrown. This had to change.
On top of all this, Changi was highly aware of the changing profile of its customers as well as an increasingly competitive landscape that offers customers more choices than ever. It knew there was an ever-present need to innovate and improve the customer experience.
Creating a customer-centric e-commerce experience
Changi was mindful of the online business constraints it experienced because of an outdated, underperforming platform. The business had a clear vision and knew what its platform's successor needed to provide.
Specifically, Changi knew it must support the critical aspects of business operations, including range management, retailer onboarding, and promotions execution. The new platform's capabilities needed to come prepackaged, with the ability to be customized where necessary and with a high degree of usability.
With these considerations in mind, leaders at Changi realized that the SAP Commerce Cloud solution was the obvious choice.
SAP Commerce Cloud provides Changi with intelligent and intuitive integration with a technology landscape alongside other SAP and third-party solutions. As a component of a stable and robust platform, the solution gives Changi peace of mind and the knowledge that the business doesn't have to worry about the solution becoming an obstacle to future growth. Finally, it provides an ongoing source of innovative capabilities to meet future needs.
Confident in its choice, the company embarked on "Project Sunbird" to revitalize iShopChangi.com. The ambition was clear – offer an omnichannel shopping experience that allows customers to browse Changi's immense product range wherever they are, make a transaction, and then conveniently collect their purchase upon arrival or departure.
Serving customers the way they want to be served
After just 10 months, Changi launched iShopChangi using the SAP Commerce Cloud solution – and the results were immediately impressive.
Retailers began seeing vast flexibility improvements for operational tasks such as promotions and range management. Meanwhile, the business was also successful in introducing the platform to new retailers, multiplying its number of onboarded merchants by five and SKUs by three.
Together, these benefits support Changi in its effort toward achieving its business growth ambitions while also giving customers greater selection. Because of this, Changi saw more than 70,000 new customers sign up shortly after the launch. Having more sellers and products leads to an increase in the number of customers, resulting in even more sellers and products joining the platform, and so on. This cycle of customer growth, as well as seller and product growth, has allowed iShopChangi to establish itself as a go-to destination for travelers.
Having implemented SAP Commerce Cloud, Changi has continued its commitment to innovation and has debuted several initiatives since relaunching iShopChangi, including BEAUTIQUE by iShopChangi. BEAUTIQUE combines the strengths of both in-store and online experiences, coupling the convenience of shopping anywhere with personalized in-store engagement. Critically for Changi, BEAUTIQUE has expanded its reach to the nontraveling market segment.
The business has also gained a far clearer understanding of its customers, including their behaviors and preferences, allowing Changi to refine the iShopChangi offering and provide personalized promotions.
Leading with never-ending customer experience innovation
Just as the traveler experience has continued to transform and improve in the physical space of Singapore Changi Airport, so too will the online experience at iShopChangi evolve to meet customer needs.
Changi has seen growth potential across key markets in the Asia Pacific Japan region, so the company will further integrate the new online experience into social networks across this market. This dedicated effort will potentially expand to include retailers and delivery channels.
The company also continues to look toward innovative new ways to pay, and it resolves to offer the most cutting-edge customer payment experiences. Personalization will play a central role in Changi's future, reflected in personalized promotions and offers for customers.
The great news for Changi is that SAP Commerce Cloud helps the company deliver on its commitment to innovate the customer experience with iShopChangi every day. Using SAP Commerce Cloud, Changi reminds people why Singapore Changi Airport continues to be one of the world's greatest airports.
SAP helps Changi Airport run better
Key business outcomes and benefits
An enterprise-grade B2C e-commerce experience that connects customers with Changi virtually anywhere
Fast time to value with capabilities immediately ready to use
Intelligent and flexible integration options, including strong API support
Future-ready platform with ongoing capability updates
Featured solutions and services
SAP Commerce Cloud provides enterprise-grade e-commerce in the cloud.
About Changi Airport Group
Changi Airport Group operates Singapore Changi Airport, one of the world's leading airports, which serves more than 80 airlines flying to 120 countries. The company is responsible for key functions focusing on airport operations and management, air hub development, commercial activities, and airport emergency services.