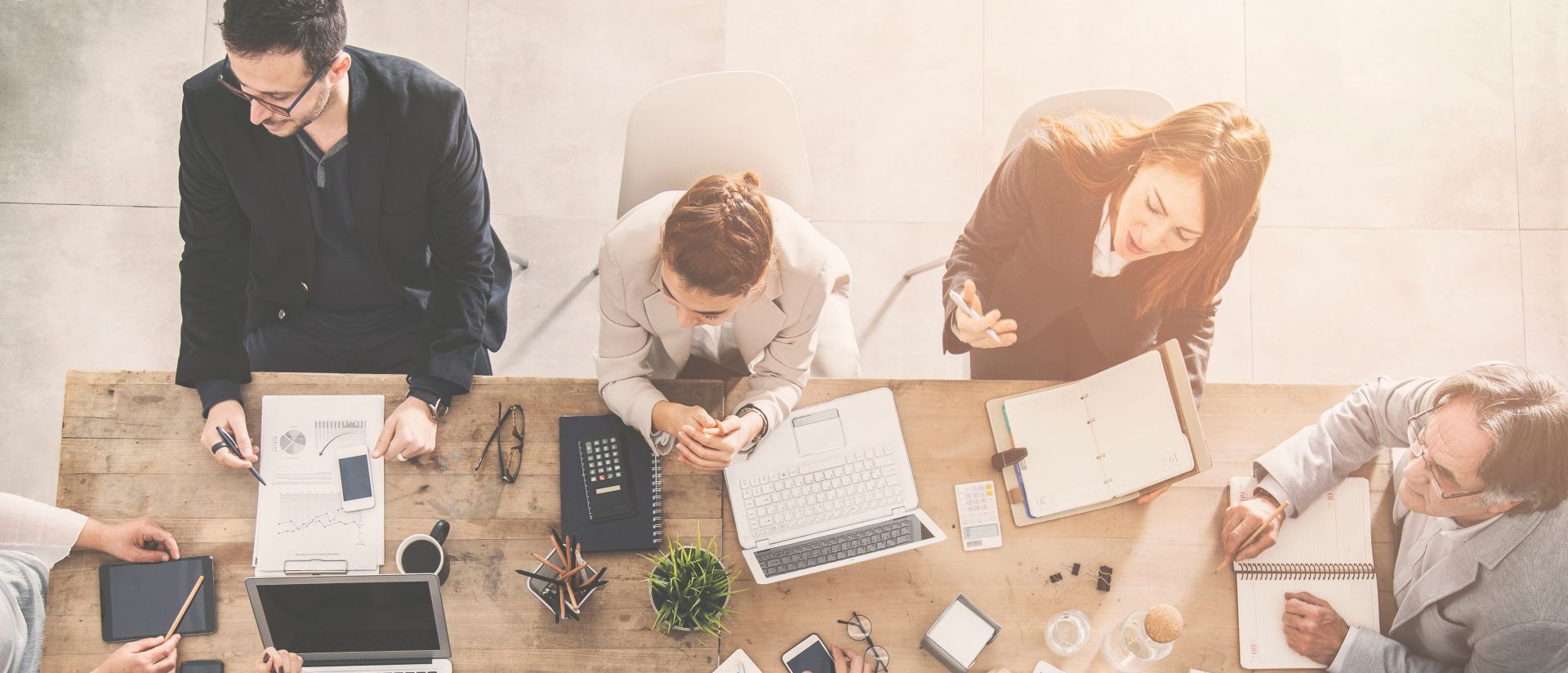 What is workforce management (WFM)?

Workforce management refers to all the activities and processes needed to manage your workforce – from budgeting, scheduling, and forecasting to tracking employee time and complying with regulations.
As anyone who's lived on planet Earth for the past few years can tell you: Change is as inevitable as it is unpredictable. And perhaps no area has experienced more fundamental change in such a short period of time than human resources and workforce management. Not only have attitudes and workplace culture undergone enormous shifts, the way we do our jobs is evolving quickly as well. 
Fortunately, workforce management software has been evolving right along with us. WFM software can help companies better navigate this rapidly shifting landscape. It includes tools to accurately forecast and schedule working times and workloads so that the right employees and skillsets are available to meet demand. And by providing data -driven insights, it helps organisations better align HR activities with business goals – and quickly spot opportunities to streamline and boost productivity. And that is a central goal of any WFM project. 
Workforce management definition
At its core, workforce management comprises all the activities and processes needed to manage and maintain a productive workforce – from budgeting, scheduling, and forecasting to tracking employee time and complying with regulations. WFM software got its early start in call centres, forecasting call volumes and scheduling reps accordingly. Today, it has evolved to support agile employee management across diverse organisations.
Why is workforce management so important today?
Workforce management creates a consistent framework for all the activities needed to operate efficiently and in line with an organisation's top priorities and goals. Inconsistent policies and practices come at a price, from high turnover to reputational damage and non-compliance issues. The world of work is changing faster than many employers can keep up with, so workforce management and the solutions for carrying it out need to be even more responsive and sophisticated. 
The data is in from the many studies conducted during and after the pandemic – and they support what we all suspected: that remote and hybrid work is here to stay. In fact, Gartner says that "over two-thirds of job candidates who currently work on-site would prefer to work in a hybrid or remote model, while 97% of hybrid or remote workers prefer working in hybrid or remote models."  
A sharp rise in gig workers and geographically distributed teams also contributes to more complex compliance issues where both local and global HR laws require consideration. What constitutes overtime for employees based in different geographic locations? What type of leave must be granted and under what circumstances? A sophisticated WFM solution with built-in compliance tracking can answer these questions.  
Other publicized trends like "quiet quitting" (doing just the minimum job requirements) speak to shifting attitudes and culture. With more efficient workforce management processes and scheduling, team leaders can minimise the burnout and boredom.  And better awareness of social and environmental factors can foster a greater sense of meaning and involvement – which can in turn, may help to support a culture of team playing and personal engagement.
As organisations adopt technologies like AI, machine learning, and robotics, new roles and the need for digital skills are expanding even as the available workforce is shrinking (talent shortages that have more than tripled in the last decade). Workforce management that integrates with recruiting and employee development processes can help to attract qualified workers and upskill current employees to fill these roles. 
Modern cloud-based software makes it easier to navigate these new realities.  
Benefits of workforce management software
As touched on earlier, some of top benefits of effective workforce management include greater productivity and efficiency, and improved compliance. WFM software helps to achieve these goals by streamlining labour and regulatory processes and using smart technologies to anticipate and automate essential tasks and actions. As HR teams face increased internal scrutiny, they are looking for solutions that can help them achieve: 
Tighter control and lower costs through more accurate forecasting and personnel coverage that limits overstaffing, overtime, or scheduling errors.
Better compliance through easier tracking and monitoring of changing regulations.
Optimised scheduling based on real-time data and AI-powered workforce management forecasting to fill gaps and avoid bottlenecks.
Greater employee satisfaction with mobile and self-service tools, efficient processes, and adequate staffing for workloads.
Higher productivity through streamlined, automated, and integrated processes.
More effective WFM processes through fast access to data, predictive insights, and built-in technology. 
Not all software comes with the same capabilities, so some of these advantages may be amplified or limited based on the type of workforce management system an organisation uses.
Workforce management tools: features and functions
Workforce management capabilities can range from the core functionality of time management, scheduling, and compliance to more advanced integration and technology. 
Time, attendance, and absence management
Top workforce management solutions should support time tracking from a multitude of sources (e.g., mobile apps and online timesheets). This includes comprehensive time management features, including capturing for paid time off (PTO), overtime, and extended leaves of absences. Self-service capabilities for requesting time off and granting approvals make life easier for both employees and managers, while alerts for overtime can help organisations avoid excessive payroll costs.
Forecasting, scheduling, and budgeting 
Accurate workforce forecasting is crucial for creating schedules that meet demand yet don't over-tax employees or lead to spiraling costs. Solutions that use predictive modelling, AI-analytics, in-memory data processing, and other advanced technologies create the most accurate forecasts as well as scheduling that can be automated based not just on workloads, but also on factors such as people's skills, preferences, and availability.
Analytics dashboards and metrics
Based on real-time workforce data, dashboards provide insights into employee performance, scheduling effectiveness, and more. When WFM systems can integrate with other HR and operational data, the impact of workforce strategies across the organisation can be measured and tweaked where needed.
Regulatory compliance
Configurable tools help companies track and comply with local and global laws, certification requirements, labour standards, union agreements, and more.
Mobile workforce management

Secure, anywhere-access to workforce management data and processes helps field teams, remote workers, and on-site employees and managers stay connected and work more efficiently.
Integration
Integration with HR systems can show how sourcing, recruiting, hiring, developing, and training processes tie into creating the most engaged and productive workforce.
Payroll and benefits administration: One system for greater efficiency. 
Talent management: including recruiting diverse and skilled employees, providing training and certification, and managing performance and compensation.
Choosing WFM software and systems
Workforce management software can come as a standalone program or as part of a broader HR system such as a human resource information system (HRIS) with data management capabilities. Or it can fit into a complete human resource management system (HRMS) that unifies all human resource processes and data, from core HR and payroll to talent management.  
The functions of workforce management solutions are enhanced when they are integrated into smart HRMS and/or ERP systems that can combine and analyse workforce and other business datasets. The result is more informed workforce strategies, intelligent automation, and ultimately, a more streamlined and efficient business.   
Beyond integration, a key consideration when choosing software is its ability to support total workforce management. That means providing a single view of your organisation's entire workforce – including permanent employees and contingent workers like consultants, contractors, freelancers, and gig workers – regardless of where they are – globally, remote, on site, or in office. Clear visibility into your total workforce is crucial to properly scheduling and managing  today's complex workforce.
Managing the future workforce: WFM trends
Businesses today face changing cultures, uncertain economic and political forecasts, and rapidly fluctuating customer demands. To thrive in the working world of tomorrow, businesses will need to lean ever more heavily upon their HR teams – to not only guide them through a complex socio-political landscape, but to find efficient and profitable solutions for modern workforce challenges.
And HR tech is certainly providing many of the answers that modern HR professionals need to meet those challenges. In fact, McKinsey theorizes that artificial intelligence and automation will have as significant an effect on HR and the world of work as mechanization once did on agriculture and manufacturing.
Today's organisations are also facing growing competition in a rapidly digitalising world. To thrive, businesses must be ready to pivot quickly – whether that means changing an existing business model or adopting new and specialised technologies. And of course, that creates the need to nurture and develop this talent quickly – whether by sourcing and attracting new employees, or by recognising and developing talent from within the organisation.   
Changing corporate cultures are also visibly shifting away from degree and credentials-based hiring criteria and toward more skills-based talent searches. In fact, a look at some of the world's biggest high-tech employers shows a marked reduction in the use of university degrees as a hiring criterion. This applies to existing employees as well, who are increasingly finding their hard skills – rather than their paper credentials – are what their employers are looking at when promoting and up-skilling.
And as the desire for remote work continues, organisations that are open to hiring people from other locations, and that have the right technology and HR processes in place to support them, can also offset the current talent crunch. However, creating a meaningful and satisfying workplace for employees that can't work remotely is just as important.
Fortunately, integrated and intelligent workforce management systems offer the flexibility and insights needed to support the future of work as it evolves, even in times of unprecedented change.
Explore workforce management software

Manage and optimise the experiences of all workers from a single solution.

Subscribe today
Gain key insights by subscribing to our newsletter.