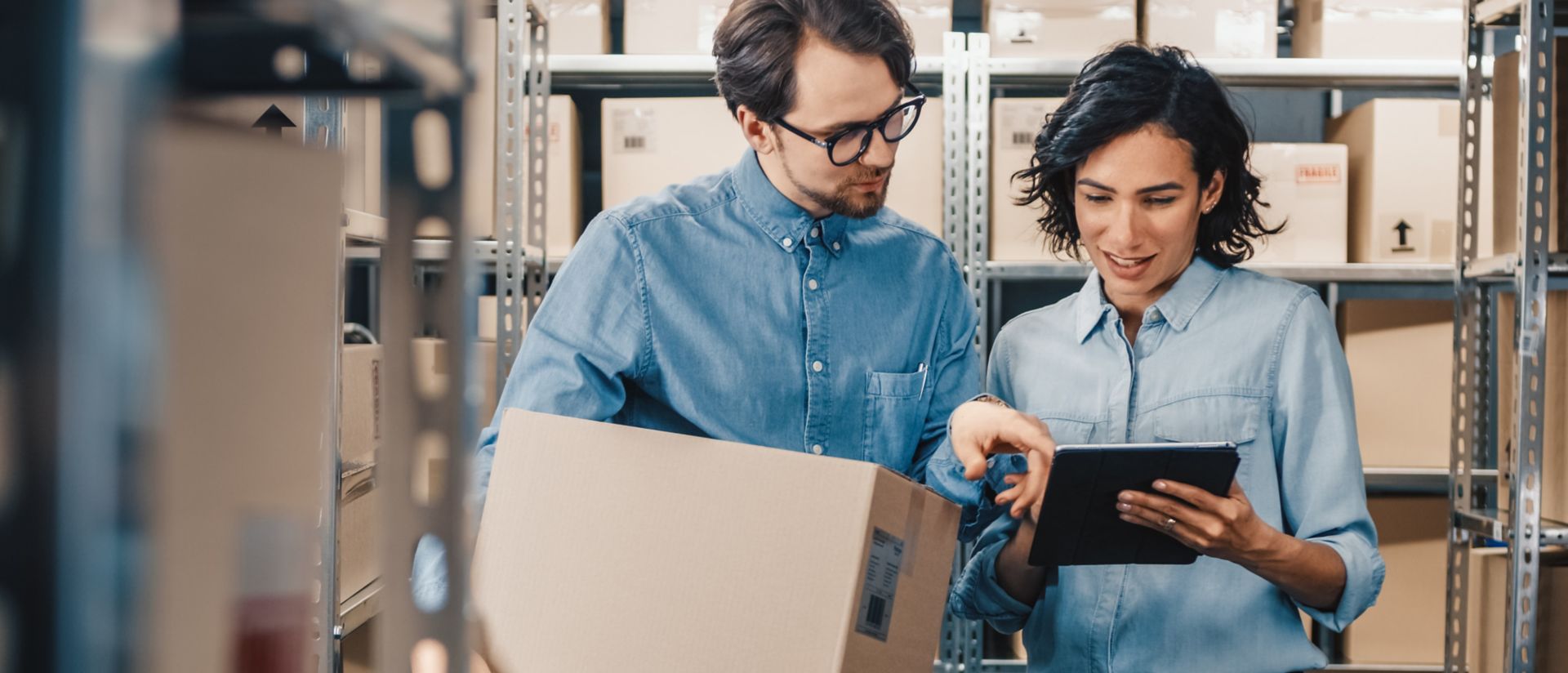 The Woodbridge Group: Living up to a legacy of fulfilling employee experiences
Explore Woodbridge's journey with SAP
The Woodbridge Group has long prided itself in providing rewarding jobs for people. Today, the company seeks to create safe and inclusive workplaces for dedicated employees who fulfill Woodbridge's mission as an innovative global manufacturer. To support employees, Woodbridge transformed the employee experience with SAP SuccessFactors solutions.
response rate to the new employee engagement survey.
engagement score, with employees showing higher levels of engagement than ever.
weeks to complete yearly merit increase program (down from 2 months).
SAP SuccessFactors solutions help teammates work 'the Woodbridge Way' every day. When teammates feel empowered to keep our company values and mission in focus, Woodbridge can continue to provide safe and rewarding jobs.
Peter Martin
Vice President, Total Rewards, The Woodbridge Group
Empowering employees to fulfill the company purpose
Innovations from The Woodbridge Group keep industries running around the world. In fact, consumers can find Woodbridge's products almost everywhere, from the high-tech foam in their car seats to the foam cleaning sponges in their kitchens.
At Woodbridge, 7,500 talented employees perform the prototyping, consulting, technical support, chemical R&D, and accredited laboratory testing necessary to create impactful products. The company calls these employees "teammates" and strives to provide superior employee experiences that keep teammates fulfilled and the company profitable.
Since the company's founding, its purpose has been to deliver safe workplaces and the profitability required to create and sustain rewarding jobs. Its vision is to have one winning team valued by customers globally.
Today, Woodbridge's leaders continue to emphasize that health and safety is Woodbridge's most important workplace value and an unquestioned company priority. The company must combine its vision for safety, equity, and diversity with its need for success in an increasingly uncertain future. A changing economic and business environment means Woodbridge's operating model must be agile, flexible, and ready for mergers and acquisitions.
Through SAP SuccessFactors solutions, SAP shares our vision for people sustainability, which helps us support our teammates' goals at the same time as our company goals.
Peter Martin
Vice President, Total Rewards, The Woodbridge Group
Transforming employee experiences with SAP SuccessFactors solutions
Woodbridge hoped the right technology partner could help it create employee experiences in line with the expectations of teammates today. SAP is dedicated to people sustainability, which is a focus that uses technology to improve people's lives at work and our greater world. So, Woodbridge chose SAP SuccessFactors solutions as well as Experience Management solutions from SAP and Qualtrics as the foundation for its new employee experience.
The SAP SuccessFactors Employee Central solution, branded at Woodbridge as Teammate Central, supports the company's core HR processes and provides teammates with intuitive, fast access to HR self-services. The solution's localization capabilities support Woodbridge's operations at 50 locations in more than 10 countries, while its position management feature helps smooth the plant acquisition process.
The SAP SuccessFactors Performance & Goals solution helps create a culture that supports ongoing dialogue between employees and managers, which better aligns individual goals to company objectives and empowers teammates to work "the Woodbridge Way." For the company's leaders, that means living and breathing values such as integrity, responsibility, and an entrepreneurial spirit. By pairing the solution with Experience Management solutions from SAP and Qualtrics, Woodbridge helps ensure the voice of teammates is heard through the execution of annual employee engagement feedback and as-needed questionnaires that, for example, measure levels of engagement with the company's values.
Woodbridge also uses environment, health, and safety (EHS) management solutions from Sodales, an SAP partner. These offerings integrate with and extend SAP SuccessFactors solutions at Woodbridge.
Improving employee compensation, performance management, and engagement
HR was Woodbridge's pioneer in digital transformation. Implementing SAP SuccessFactors solutions showed the value of digitalization to the rest of the business. To date, the solutions have successfully supported Woodbridge's purpose, culture, and values.
SAP SuccessFactors Employee Central ties the company's new employee experience together. Before, HR processes were disjointed, and employees could access them in a number of convoluted ways. Now, e-mail addresses created during onboarding through SAP SuccessFactors Employee Central are the only door to a single, unified HR experience. From there, everything is downstream from the solution.
The company also transformed how it empowers employees with the Woodbridge Production System (WPS). Employees can use the WPS to submit ideas that will improve their own experiences and the success of the business, such as suggestions for eliminating waste. Like the rest of Woodbridge's HR transformation, the WPS is supported by SAP SuccessFactors solutions.
SAP SuccessFactors solutions also help boost the overall efficiency of the business by integrating with other key enterprise technology such as SAP Concur solutions and EHS solutions from Sodales. For instance, Sodales eliminated manual, spreadsheet-based processes for incidents, disability claims, and site audits. And in 2020, the company's compensation program took just two weeks rather than two months thanks to the SAP SuccessFactors Compensation solution.
Our global teammate engagement survey ensures teammates' voices are heard. Experience Management solutions from SAP and Qualtrics improved the survey process so we can act on employee sentiment faster to create a continuously improving workplace.
Peter Martin Vice President, Total Rewards, The Woodbridge Group
SAP helps Woodbridge run better
Key business outcomes and benefits
Streamlined merit increase program processes that eliminate spreadsheet-based manual processes and save time
Localization capabilities that help tackle compliance goals with confidence and take regulatory pressure off HR
Greater support for plant acquisitions to streamline onboarding of new employees and new plant processes
Improved EHS processes through integrated solutions from Sodales that eliminate manual, spreadsheet-based processes
Real-time insight into employee sentiment and engagement through pulse surveys and improved annual employee feedback opportunities
Featured solutions and services
SAP SuccessFactors Employee Central is a cloud human resource information system that streamlines core HR processes.
SAP SuccessFactors Compensation helps companies build and manage strategic employee compensation plans.
SAP SuccessFactors Performance & Goals provides employee performance management tools that enable businesses to evaluate employees with company goals in mind.
Experience Management solutions from SAP and Qualtrics give companies insight into employee engagement through questionnaires and other feedback opportunities.
About Woodbridge
The Woodbridge Group develops material technologies for application in automotive, commercial, packaging, healthcare, and building products. The company's innovative products are an important part of many industries. Woodbridge has corporate headquarters in Mississauga, Canada, and automotive headquarters in Troy, Michigan.