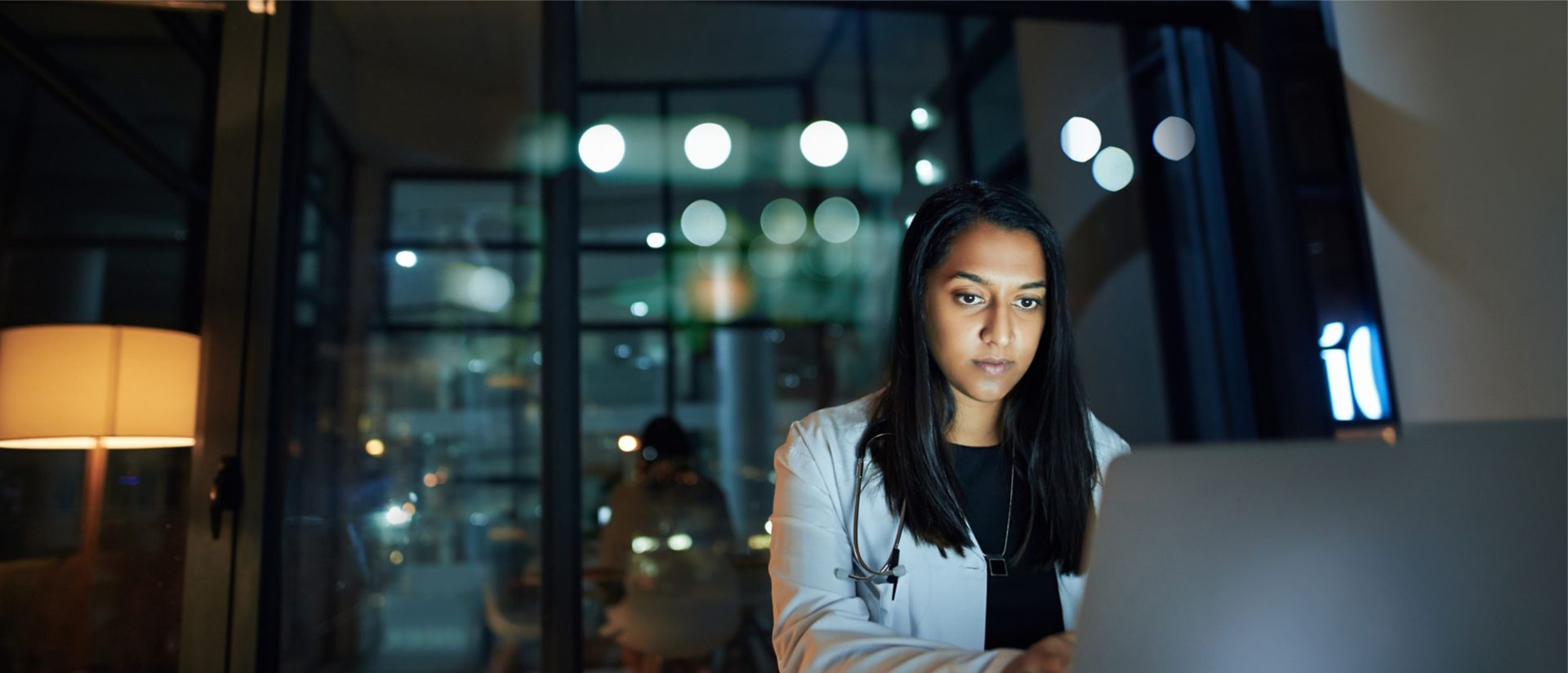 The Canada Life Assurance Company: Building a high-performance, learning-oriented culture for business agility
Explore Canada Life's journey with SAP
The Canada Life Assurance Company, a leading insurance, wealth management, and benefits provider, wished to create a dynamic learning and performance-based culture. It expanded its use of existing SAP SuccessFactors solutions to set up an integrated, automated system for rapidly upskilling employees and managing individual and team performance.
increase in course registrations since launch.
in the training and skills development category of Canada's Top 100 Employers (2021).
increase in employee engagement score from 2018 to 2019.
With SAP SuccessFactors solutions, we've been able to pivot quickly during the pandemic by upskilling our people to help them remain effective as our needs change and create a high-performance culture.
Carey Franklin-McInnes
Director, Learning and Performance Development, The Canada Life Assurance Company
Creating a unified learning and performance-focused culture
Following its merger with two insurance companies, The Canada Life Assurance Company needed to unify the three independent brands. And to be a top employer in Canada, it required a more mature, dynamic, and strategic HR function that supported learning and skills development.

Paper-based processes and varying systems and user interfaces were resulting in a disjointed employee experience, and there was no formalized performance management.

While Canada Life had used the SAP SuccessFactors Learning solution as part of an overall HR transformation, the learning management system (LMS) was mostly used for in-person workshop registration and compliance training. Plus, the curriculum was very limited. So, HR staff, business partners, and newly hired managers called for a better way to upskill their teams.

In line with the vision to unify the company, it sought greater integration, consistency, and automation across HR processes, and the adoption of a talent and performance-focused culture supported by dynamic course content and performance management.
Being able to drive impactful learning was a real game changer, as we can quickly develop new organizational capabilities such as virtual leadership and decision-making. As needs change, we can pivot and equip employees from anywhere.
Carey Franklin-McInnes
Director, Learning and Performance Development, The Canada Life Assurance Company
Extending existing SAP SuccessFactors solutions
Just before COVID-19 began to impact the business, Canada Life expedited its integration of the SAP SuccessFactors Learning solution with SAP Content Stream applications by Skillsoft.

This new LMS and people management system, known as "People Zone," laid the foundation for a culture of continuous learning and enabled the learning and performance development team to market and drive impactful learning at just the right time.

In parallel, the company deployed the SAP SuccessFactors Performance & Goals solution, which was swiftly adopted thanks to motivated managers and time-saving automations.

Contact center staff previously had to take time off to input their goals, meaning they couldn't fully focus on customers or business needs. Now, clear goals are defined for all contact center roles and are automatically pushed out to the right employees. This frees them up to discuss with managers how to achieve the goals, including what skills should be developed through SAP Content Stream courses, rather than what their goal descriptions and targets should say.
Transforming the organization one course and employee goal at a time
Integrating SAP SuccessFactors Learning and SAP Content Stream has enabled Canada Life to pivot rapidly during the COVID-19 pandemic by upskilling and reskilling employees through remote learning. The learning and development team could quickly promote the right course content to the right people according to the required skill sets and roles, while course administration has been automated.

With People Zone, the access point for required training, employees can now avail themselves of a vast library of integrated content. The business has thus created a learning culture while eliminating hard-to-scale classroom trainings.

Staff also love the new People Profile and org charts, where they can look up colleagues and see where they sit in the company structure. This breaks down barriers across the three organizational silos.

By establishing an automated, mandatory, and simplified goal-setting and performance assessment process, Canada Life has transformed performance management. And the learning and performance development team has been cemented as a strategic advisor and center of excellence.
We're now one of the top 100 employers in Canada, with our performance and learning earning an A and A+ rating. This is a direct result of our new systems.
Carey Franklin-McInnes
Director, Learning and Performance Development, The Canada Life Assurance Company
Continuing the learning and talent management journey
Canada Life plans to move to continuous performance management and evolve its talent development capabilities so each employee benefits from a clear career path and learning plan that's tied to what they're accountable for and their goals. Leveraging goal tracking and other capabilities can be simplified due to continuous data capturing.
With multilanguage and caption capabilities built into SAP Content Stream, linked courses can be accessible to everyone, even from mobile devices. And the business complies with Canada's French language requirement, as courses are available in French.
Canada Life is also looking at how to expand on its initial, mandatory workshops on diversity and unconscious bias. Using the LMS, it'll be able to tailor content by division and audience, push out the learning that's needed at that time (by e-mail or, eventually, the SAP SuccessFactors Employee Central solution), and run reports for the company's new diversity leadership council. Analytics will help the team understand where the gaps are and where the dial needs to be moved through better training and education.
SAP helps Canada Life run better
Key business outcomes and benefits
One system combining robust learning, performance management, and content
Consistent, intuitive, employee-centered user experience
More than 30% of employees visiting People Zone in the first month, with more than 10,000 items opened
Course registrations increasing by more than 60% after six months (with minimal marketing)
99% of employees having goals defined, and 88% and 96% having a midyear and year-end performance assessment, respectively, in the first year
Featured solutions and services
SAP SuccessFactors Learning helps prepare people for the future with innovative capabilities to drive skills management, learning, and development.
SAP Content Stream by Skillsoft delivers an immersive learning experience with intelligent, customizable, digital content accessible from any device.
SAP SuccessFactors Performance & Goals helps align company strategy and goals, improve employee performance through ongoing coaching and feedback, and recognize top talent.
About Canada Life
The Canada Life Assurance Company is a leading insurance, wealth management, and benefits provider focused on improving the financial, physical, and mental well-being of its customers in Canada, Germany, Ireland, Isle of Man, and the United Kingdom. In early 2020, the company merged with Great-West Life and London Life.