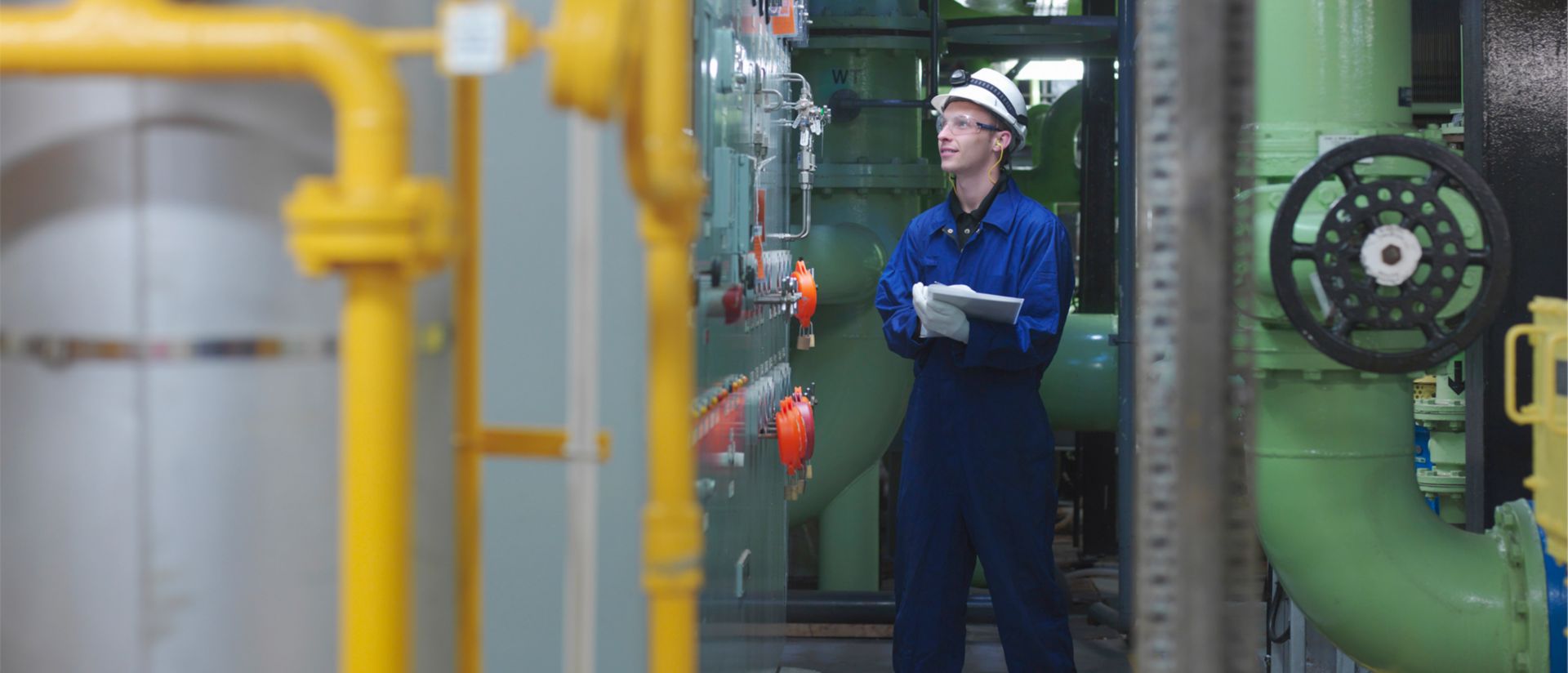 DEW21: Providing faster, digitalized services for installers
Explore DEW21's journey with SAP
Utility company Dortmund Energy and Water Supply GmbH (DEW21) must meet strong demand from business and private customers for installing both fixed and temporary meters for electricity, gas, and water. Now, a new online portal based on SAP Business Technology Platform (SAP BTP) is making life easier for installers while cutting time frames for installation projects.
digitalized process for ordering meters.
cycle times for ordering meters.
compliance with legal requirements for installers' credentials.
Our online portal for installers, which was built with SAP BTP, has streamlined our processes for managing meter requests, cutting our administration time and providing installers with a more efficient and intuitive service.
Sven Bürger
Head of Smart Metering and Services, Dortmund Energy and Water Supply GmbH (DEW21)
Transforming processes to serve citizens better
Since 1995, Dortmund Energy and Water Supply GmbH (DEW21) has been supplying residents in and around Dortmund, one of Germany's largest cities, with natural gas, electricity, heat, and water. DEW21 is the operator of the city's water and energy infrastructure, and as such, more than 800 independent contractors fitting new metering equipment must first put in a request to the organization. In addition, they must submit their professional credentials to DEW21 for compliance purposes. However, the requirement to print out, fill in, and deliver a paper-based request form was slowing down installations and adversely impacting installers' work schedules – and those of the customers whose projects they were working on.
As part of an ongoing digitalization initiative, the organization wanted to replace its paper-based approach for meter requests and credential verification with digitalized processes. For this reason, it decided to create an online portal to provide a consumer-grade experience for installers to order a meter quickly and easily or share information electronically, from wherever they're working. As there was no existing standard cloud solution already available on the market, DEW21 decided to build one.
Using intuitive cloud services to speed portal development
DEW21 turned to SAP partner rku.it GmbH, an outsourcing partner for the German utilities market, for help with creating a consumer-grade online portal. To enable rapid development and delivery of the portal, rku.it chose SAP Business Application Studio as the development environment, and it deployed services offered by SAP Business Technology Platform. These included a launchpad service, which the team used to generate a welcome page. Developers also created SAP Fiori apps for different use cases, optimized for use on tablets. Destination connectivity services enable real-time integration with the SAP for Utilities solution portfolio, meaning that information is automatically synced with the company's back-end systems. Finally, authorization management services help control access for installers, who are not directly employed by DEW21.
Through the Web site, installers can quickly and easily register and submit their certification details for verification by DEW21, and then keep their master data updated. In addition, they can use a wizard-like experience to create requests for gas, electricity, water, or temporary construction-site installations. Information entered by installers is checked against back-end systems, and staff at DEW21 can access status-update views by individual installer or the requesting company, as well as see at a glance if any request data is missing. Because of the tight integration with SAP for Utilities solutions, request information is immediately available for analysis, enabling DEW21 to better monitor demand and the time it takes to resolve requests.
Saving time and accelerating project delivery
Following the smooth launch of the portal, installers can now register, submit their professional credentials, and make requests for meters online. This 100% digitalized process saves time for the installers, who can make requests while on-site, without needing to go to the office to fill in and send a paper form in the post. In addition, automatic calculations made within the portal based on information submitted speeds up the request process. With DEW21 receiving the submissions digitally, employees can immediately start working on fulfilling requests. This significantly reduces timescales for providing installers with the equipment they need, cutting waiting times and improving experiences of front-office employees, who no longer need to field status inquiries from installers.
For DEW21, having registration and request information feeding directly into SAP for Utilities solutions means that employees no longer need to manually enter the details provided by installers on paper forms. This not only cuts the time spent on administration by DEW21 employees but also improves overall data accuracy by eliminating the risk of manual error.
Meanwhile, with high-productivity tools and the latest technological innovations provided by SAP Business Application Studio, the development team can quickly make changes to the online portal. This enables the company to address new business requirements – such as accommodating new meter types – faster and more efficiently.
The installer portal has been productive for quite some time, but the system is still evolving. Thanks to SAP Business Application Studio, we can quickly make changes and enhancements as needed.
Mirko Wernikowski
Solution Architect, rku.it GmbH
SAP helps DEW21 run better
Key business outcomes and benefits
Digitalized processes for the registration and verification of installers, and for meter requests
Faster delivery of metering equipment to installers, cutting project-completion times
Reduced administration for employees, without the need to manually enter information from paper forms
Improved data accuracy, without the risk of manual errors
Ability to quickly make changes to the portal to reflect the latest business needs
Featured solutions and services
SAP Business Technology Platform combines data management, analytics, artificial intelligence, application development, automation, and integration in one unified environment.
SAP Business Application Studio is a cloud-based development environment for building applications and extending SAP solutions.
SAP for Utilities solutions help utilities companies integrate core processes across finance, manufacturing, HR, supply chain, services, procurement, and others in a single solution.
About DEW21
For more than 25 years, Dortmund Energy and Water Supply GmbH (DEW21) has been supplying residents in and around Dortmund, Germany, with natural gas, electricity, heat, and water. As a sustainable supplier, DEW21 helps protect the environment through renewable energy and helps support the city's development through sponsorship and donations.
Featured partner
rku.it has been offering reliable and future-oriented outsourcing and consulting services in the utilities and transport sectors since 1961. Today, more than 130 companies rely on the company's services, which span the provisioning and operation of IT infrastructures and cloud services to application consulting and business process outsourcing. rku.it is a member of the RUN SAP partner program and a Microsoft gold partner.