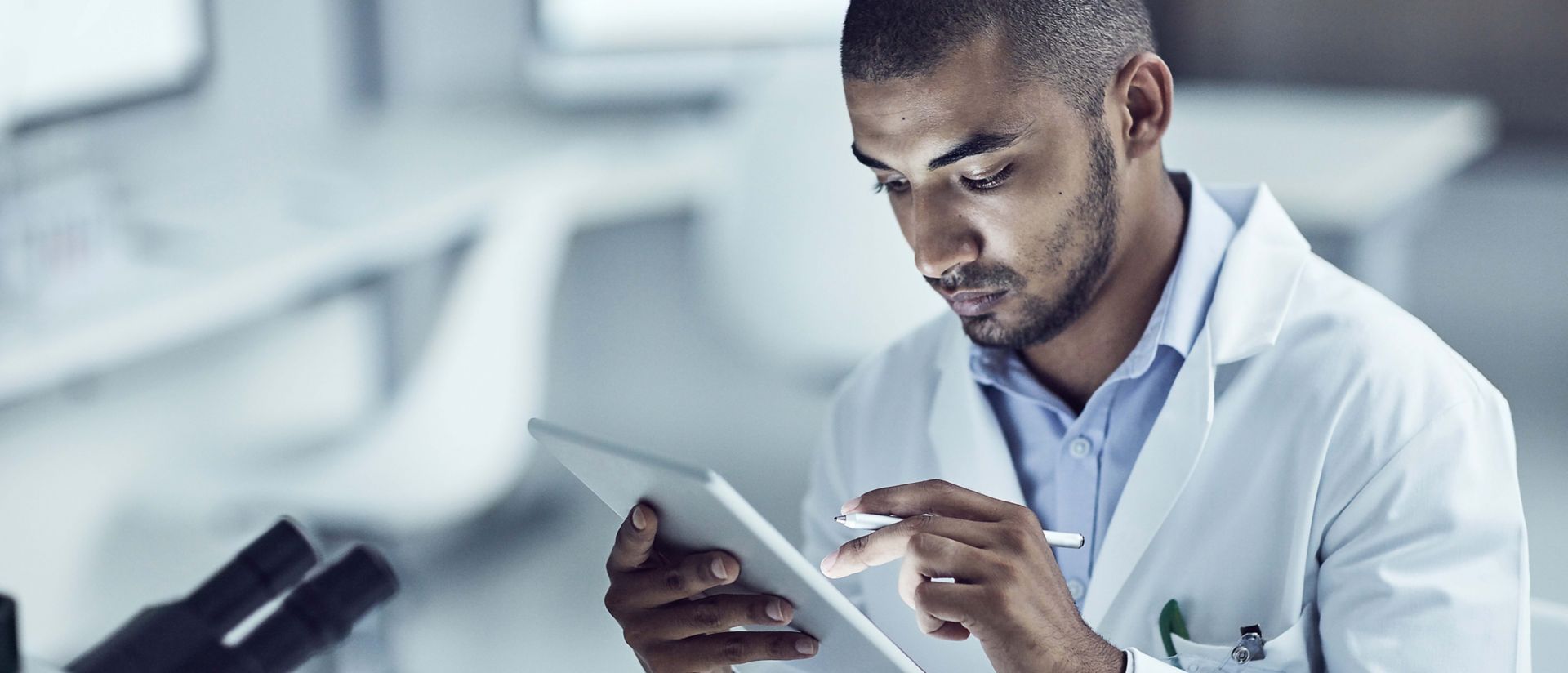 DSM: Digitalizing global procurement processes for strategic source-to-pay capability
Explore DSM's journey with SAP
Recognizing the importance of a strategic procurement capability in achieving business goals, Dutch health, nutrition, and bioscience company Royal DSM N.V. (DSM) embarked on a global procurement transformation. The company digitalized its source-to-pay process for indirect procurement using SAP Ariba solutions tightly integrated with SAP Business Network.
POs sent annually through SAP Business Network.
of POs transmitted electronically to SAP Business Network to enabled suppliers.
suppliers onboarded to SAP Business Network.
To take our procurement function to the next level using SAP Ariba solutions, we focused on user experiences and compliance by putting the user first and having a strong change and content enablement program.
Andries Feikema
Global Director, Procurement Center of Excellence and Digitalization, Royal DSM N.V. (DSM)
Pioneering digital procurement operations to modernize spend management
From century-old roots as the Dutch State Mines, Royal DSM N.V. (DSM) has evolved into a purpose-led science company that champions sustainability. Focused on applying its scientific know-how to address the challenges of today and tomorrow, DSM is even better known for Doing Something Meaningful.
In recognition of the importance of a strategic procurement capability in supporting corporate goals, DSM created a business case for digitalizing the procurement function connecting business partners, suppliers, and experts across business units and international borders.
At the time, DSM's processes and systems for indirect procurement were highly fragmented. Buyers, category managers, project procurement managers, and procurement professionals were spending too much time on operational tasks that took them away from value-creating activities. Its purchase-to-pay process was also suboptimal, with potential payment delays creating risk.
Envisioning the next level of maturity for its procurement operations, DSM needed to reshape its global procurement business. Under its "buy.SMART" program, DSM looked to digitalize and automate procurement transactions, allowing it to deliver value beyond cost savings. For example, it was important for DSM to increase spend under management and make sure spending on indirect goods and services was carried out in accordance with procurement policies for sustainability and supplier diversity. DSM closely aligned with its internal control department to make it easier for the end user to procure compliantly and manage risks.
We pitched our digital procurement transformation vision to the board for executive buy-in and clearly articulated what we were setting out to achieve, then we put a clear governance structure in place to drive success.
Andries Feikema
Global Director, Procurement Center of Excellence and Digitalization, Royal DSM N.V. (DSM)
Creating strategic value with an integrated source-to-pay process
To make the "buy.SMART" vision a reality, DSM invested in SAP Business Network integrated with an upstream source-to-contract process using the SAP Ariba Sourcing, SAP Ariba Contracts, SAP Ariba Supplier Lifecycle and Performance, and SAP Ariba Supplier Risk solutions. For the downstream procure-to-pay process, DSM selected the SAP Ariba Buying solution.
Reflecting the global project scope, DSM created a robust governance structure and joined forces with two implementation partners. The company selected McCoy & Partners to support build and configuration, while Deloitte was chosen to lead the transformation and project management office and business process and solution design. Deloitte also managed testing and go-live, provided local expertise and support, and defined and executed the change management approach for the pilots. Aware of the challenges and complexities of the Brazilian tax system, DSM also made the strategic decision to choose Brazil as the pilot market for the global design. Village-Neuf, France was chosen as the pilot market for plant maintenance.
Why make the strategic decision to start with the country that has the most complex tax system?
Andries Feikema, Global Director, Procurement Center of Excellence and Digitalization, DSM, explains, "We made the decision to lead the procurement transformation in the region with the most complex tax system. This approach helped us learn so much in terms of the processes and the solution and helped make the rest of the global rollout so much easier. In terms of program governance in Brazil, we also had a dedicated regional and change management team, along with executive support and ambassadorship, who were strong supporters of the digital procurement plan."
Strategically using procurement for value creation and sustainability
With immediate process efficiencies achieved from the pilot programs in Brazil and Village-Neuf, France, DSM finalized the global process design for all other countries – the only changes allowed to the standardized design were for tax or local regulations.
To adopt these large-scale process improvements, including moving to three-way matching, the company needed comprehensive change management support. To maximize the success of the global rollout, DSM created an expert desk as a global permanent function tasked with supplier enablement, sourcing support, and contract operationalization. DSM also established a global team of 270 champions to improve adoption and guide users on using the new procurement processes both upstream and downstream. This also established a local first point of contact who speaks the local language, and the change champions focused on successful solution deployment were on hand to explain the changes and provide training to end users. So far, over 450 trainings have been conducted worldwide, including 50 instructional videos and 120 quick-reference cards spanning seven languages. And already, 5,000 users have been trained.
Using SAP Ariba solutions, DSM's procurement team is functioning as a strategic business partner. The time-consuming manual activities of the past have been eliminated. In their place are modern self-service tools, innovations around guided buying, and more robust controls for all procurement activities. There's already greater spend compliance, improved catalog maintenance, automated e-sourcing events, and more touchless transactions.
In total, the implementation spans 83 sites across 20 countries, and feedback from users through surveys has been highly enthusiastic.
For us, digitalizing our procurement operations was like getting a driver's license. It's just the beginning of our journey and it certainly doesn't stop after deployment.
Andries Feikema
Global Director, Procurement Center of Excellence and Digitalization, Royal DSM N.V. (DSM)


Simplifying the buying process with autonomous procurement processes
As DSM nears the completion of its global rollout, the company has adopted a continuous improvement mindset and is looking to support more autonomous procurement processes in the coming years. DSM has also implemented a global business process owner for source to pay, who will safeguard the global process and drive improvement and innovation.
In terms of supplier qualification, linking SAP Ariba solutions with EcoVadis is allowing DSM to qualify suppliers based on meeting specific sustainability criteria. The company is currently extending this sustainability assessment to give its procurement professionals even greater visibility into its partners and with whom it does business.
The company is also taking steps to move to intelligent infrastructure for ERP and is currently evaluating SAP S/4HANA.
Key business outcomes and benefits
Transformed procurement operations globally into a standardized, automated source-to-pay process
Elevated the user experience for employees and suppliers during all stages of the procurement process
Automated procurement transactions, minimizing reliance on manual tasks and reducing opportunities for human error
Increased spend under management and compliance, maximizing the use of supply agreements with preferred suppliers
Introduced three-way matching of purchase orders, goods receipts, and supplier-submitted invoices
Featured solutions and services
SAP Business Network enables collaboration with supply chain trading partners and provides visibility across supply chain processes.
SAP Ariba Buying and Invoicing automates the purchasing life cycle and provides one place to search for indirect goods and services.
SAP Ariba Contracts and SAP Ariba Sourcing offer the ability to standardize processes, track sourcing activities, negotiate prices for goods, and sign legally binding contracts.
SAP Ariba Supplier Lifecycle and Performance provides comprehensive tools to better manage suppliers, reducing onboarding and qualification cycle time.
SAP Ariba Supplier Risk helps buyers make smarter, safer decisions before purchase by making risk due diligence a natural part of the source-to-pay process.
About DSM
Royal DSM N.V. (DSM) is a global purpose-led science-based company specializing in innovative solutions for health, nutrition, and bioscience. Committed to creating brighter lives for all, DSM champions sustainability and addresses some of the world's biggest challenges while creating economic, environmental, and societal value for customers, employees, shareholders, and society at large.
Featured partners
A top SAP global strategic partner, Deloitte serves more than 1,000 active SAP clients globally and has provided SAP software implementation services to more than 3,000 clients, delivering more than 7,000 SAP software implementation engagements to these clients in the past 10 years.
A dedicated SAP service provider, Netherlands-based McCoy & Partners offers in-depth knowledge of diverse markets. Its proven approach is to deploy standardized software for standardized processes to achieve an optimal user experience.