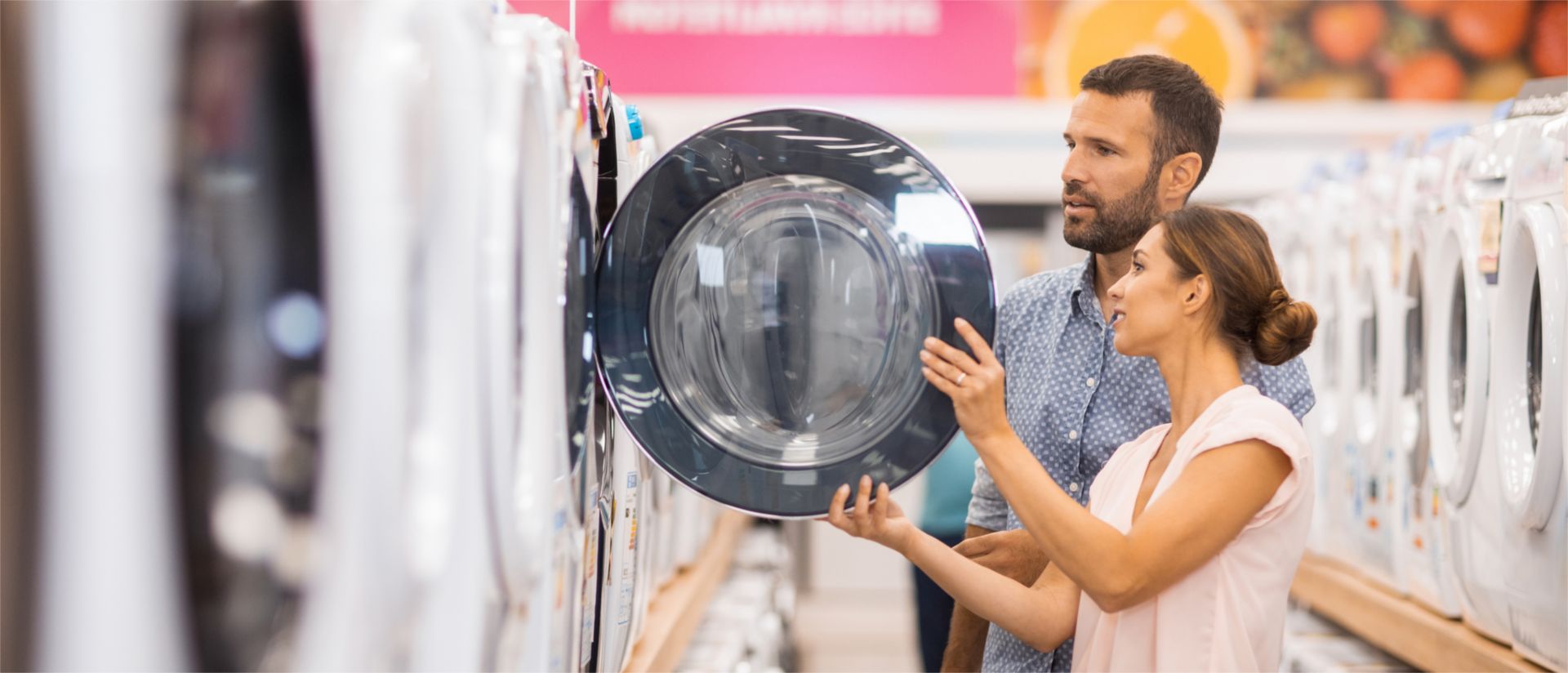 BSH: Aspiring to supply chain excellence to improve customers' lives
Explore BSH's journey with SAP
A global producer of home appliances, BSH strives to improve people's quality of life with premium brands, first-rate products, and outstanding customer service. Wanting to enhance the customer experience by gaining greater transparency of its supply chain processes, BSH counts on SAP solutions to support the development of an extensive, integrated supply chain.
A supply chain must always manage and master the magic triangle of services, costs, and cash. With SAP solutions, we were able to improve availability, on-time fulfillment, and customer experiences; optimize inventory levels; and leverage efficiency by combining sales and operations planning with execution applications.
Michael Huber
Global Program Lead Digital Supply Chain – Business, BSH Home Appliances Group
Increased reliability in matching supply and demand
Offering more than 10,000 products to 50,000 trade customers in more than 50 markets, BSH Home Appliances Group has a factory network of more than 40 sites and more than 150 warehouses and distribution centers. With the goal of making life better for customers through world-class home appliances and services, it prides itself on product and supply chain innovation.
But today's supply chains are operating in a vastly different world, characterized as volatile, uncertain, complex, and ambiguous ("VUCA"). Providing customers with both products and reliable delivery dates proved particularly difficult during the COVID-19 pandemic, dubbed the "bottleneck of the century." Changing long-term customer needs due to strong seasonality and new distribution channels added to the challenge. To manage these challenges, manual planning and execution processes are not enough to provide customers with the information they need, on time and in the form they want.
The changed operating environment meant the company needed to manage demand to match a continuously restricted supply. It recognized the key to this was integrating processes to enable transparency and visibility into the supply chain and drive quick and agile decision-making.
What's essential is to convince the users who are directly in front of their monitors. Easy to use, intuitive, fast, and supportive are the key characteristics of a leading software such as SAP IBP for Supply Chain.
Dietmar Baumann
Global Program Lead Digital Supply Chain – IT, BSH Home Appliances Group
Connecting and synchronizing the supply chain
BSH's mission is to digitally connect its supply chain, from product design and planning to production, logistics, and service, so that it can be agile, sustainable, and resilient to supply fluctuations. To reach its goal of delivering superior customer experiences with an extensive, integrated supply chain, the company chose SAP Integrated Business Planning (SAP IBP) applications for Supply Chain and SAP S/4HANA to coordinate business planning and execution functions. In striving to create comprehensive process integration from "plan to fulfill," BSH introduced additional functionalities of SAP IBP over several years. It progressively deployed SAP IBP for demand, SAP IBP for response and supply, SAP IBP for demand-driven replenishment, and SAP IBP for sales and operations. These applications cover processes that include demand planning and sensing; statistical forecasting with financial views; inventory planning; production planning and detailed scheduling; stock allocation and order promising; global sales and operations planning and capacity management; scenario planning; supplier integration; and stock replenishment and management.
In parallel, replacing SAP ERP Central Component with SAP S/4HANA provides the ERP backbone that enables the data to be connected across the various planning and execution applications so it can be used in an effective and synchronized way.
No matter how well we can plan product allocation and order promising, if we're not able to execute and deliver as planned, everything falls flat. We need synchronization and collaboration between our planning and execution functions.
Bernard Czap
Head of Global Supply Chain – Sales and Demand, BSH Home Appliances Group
Optimizing service levels to customers through supply chain transparency
SAP offerings are helping BSH gain visibility throughout its supply chain and product lifecycle. It can better handle customer orders by knowing which location must be supplied, when, and how, so that production and logistics can coordinate activities and deliver orders on time and as required.
The software enables BSH to manage bottlenecks, with allocation concepts to handle scarcity, allowing it to be more reliable when it comes to real-time order promising and fulfillment. In China, where the SAP IBP application for response and supply has been fully rolled out, the company can give customers accurate delivery dates within a day. The transparency in connecting customer orders with production orders helps improve the reliability of delivery dates due to better supply feedback and clear order management rules, including payment times, due dates, lead times, and delivery schedules.
By enabling comprehensive process integration from planning to real-time order processing and fulfillment, BSH can facilitate smooth demand, supply, and response planning while integrating sales and operations, production planning, and scheduling processes. This enables digital connectivity across internal functions and throughout the ecosystem of BSH customers, suppliers, contract manufacturers, logistics service providers, and other partners.
Rounding off the supply chain transformation journey
With the implementation success in China, SAP IBP for response and supply has caught the attention of other sales regions, and BSH is rolling out the application to the United States, for example. It wants to ultimately engage SAP IBP for Supply Chain applications company-wide, including integration with all its markets, factories, warehouses, and material groups.
To help ensure that planning is properly executed on the delivery side, BSH is in the early stages of employing several logistics applications that can be integrated with SAP IBP and SAP S/4HANA. SAP Business Network for Logistics connects trading partners to manage logistics transactions, exchange documents, and increase transparency across the value chain. The company is also piloting embedded offerings, such as the SAP Extended Warehouse Management application, the dynamic ATP (available-to-promise) check tool, and the add-on for embedded production planning and detailed scheduling for the SAP ERP application, as well as the SAP Transportation Management application.
The company's "North Star" architecture combines vertical and horizontal supply chain processes with IT architecture. BSH can now use SAP IBP as the lead planning tool for comprehensive supply chain planning and SAP S/4HANA as the execution software for real-time order processing and fulfillment. And it can eventually take full advantage of the embedded solutions for various logistics functions. Together, this three-prong approach can enable real-time scheduling and integration of the different planning layers, rounding off the company's supply chain transformation journey.