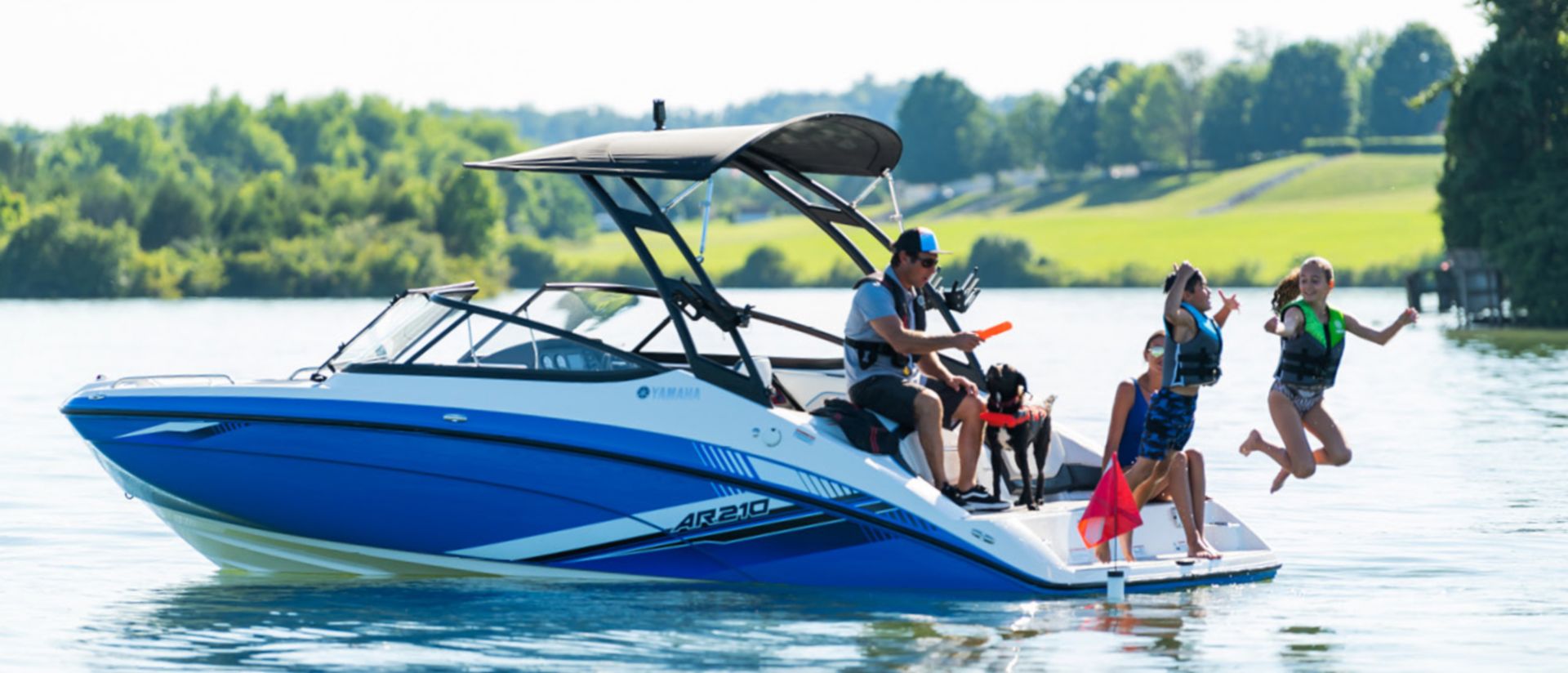 Yamaha: Motioning toward streamlined external workforce management
Explore Yamaha's journey with SAP
Yamaha's North American subsidiary Yamaha Motor Corporation U.S.A. specializes in the manufacturing, sales, marketing, and distribution of parts and accessories for motorcycles and marine motorsport vehicles. It began a journey to improve external labor management within its IT department with the SAP Fieldglass Contingent Workforce Management application.
open requests in SAP Fieldglass solutions for IT practitioners.
adoption of the software two months after the go-live event.
The software implementation was comfortable – SAP made it manageable for our staff and suppliers, and we were able to make calculated decisions that were best for our organization.
Wayne Wooding
Head of Applications, Yamaha Motor Corporation U.S.A.
Replacing manual processes in contract labor management
Yamaha's "Rev your heart" motto inspires experiences that develop a sense of community. It wished to extend this to the contract labor feature of its business. With a combined staff of over 130, the company uses a contingent workforce of up to 20 suppliers to complement its full-time employees within the IT department. This ensures talent for all software engineering activities as well as the ability to scale up or down for projects as required.
The business was using manual processes, such as Microsoft Excel spreadsheets, e-mails, and month-end reconciliations, to source and manage these external workers. Tasks such as getting accurate financial information, overseeing candidate sourcing from different suppliers, and onboarding and offboarding tracking were proving complex and time-consuming. Managing and measuring the productivity of remote workers as well as the capabilities and effectiveness of suppliers was also challenging.
Yamaha wished to implement a new ERP system that would replace the manual model as the system of record.
Our employees are now really happy with the SAP Fieldglass Contingent Workforce Management application. It makes life easier for Yamaha every day.
Wayne Wooding
Head of Applications, Yamaha Motor Corporation U.S.A.
Introducing automation to manage contingent workers
When considering a contingent workforce application, Yamaha had a long-standing, trusted partnership with SAP that separated it from competitors. Yamaha was confident that the ease of use and change management would be smoother by choosing an SAP application.
Yamaha brought in the SAP Fieldglass Contingent Workforce Management application to put more efficient processes in place for managing its external contractors. The user interface is allowing integration with e-mail, the approval of work orders and activities, and the ability to manage new job postings and their distribution.
By integrating with SAP ERP Central Component (SAP ECC), the company can manage purchase orders and invoices in SAP Fieldglass solutions, facilitating touchless invoicing. It's also using the SAP Signature Management application by DocuSign, option for SAP Fieldglass solutions for some contract signing.
The software implementation was successful thanks to expert assistance and advice in functional, business process, and technical matters from SAP Services and Support. There were clearly defined roles and responsibilities and a strong understanding of the deliverables and tasks along with close collaboration between project managers.
Providing visibility in the drive to better manage external contractors
The feedback about SAP Fieldglass Contingent Workforce Management has been positive. Employees are very happy with their user experiences, while suppliers are finding the new processes and onboarding convenient and straightforward. Yamaha has been relieved by the quick adoption of its suppliers as many prefer the SAP Fieldglass application and are comfortable using it.
The application provides a centralized place for all stakeholders – hiring managers, administration, finance, and suppliers – to work together and view candidates and résumés. The first two cohorts have perhaps benefited the most as the software's ease of use means they can implement the various processes by themselves, without partner support.
Yamaha's decision to expand its SAP footprint into its contingent workforce has been validated by the bidirectional integration between the SAP Fieldglass Contingent Workforce Management application and SAP ECC. Invoicing is completely touchless for the organization, and there is no longer concern about the accuracy of financial information.
With a hybrid work environment, Yamaha values the in-person experience. The SAP Fieldglass application provides visibility in one place to manage a workforce that isn't being seen every day. In taking the software as best practice, the company is encouraging its suppliers to rely on it for all correspondence and activity related to the contingent workforce.
I think the organization would be shocked by the productivity savings and business process efficiencies we've gained in contingent workforce management through SAP Fieldglass solutions.
Wayne Wooding
Head of Applications, Yamaha Motor Corporation U.S.A.
Navigating the way for handling outside labor in other business areas
At the moment, only the IT department at the Yamaha subsidiary is using the SAP Fieldglass Contingent Workforce application to manage its external labor. Although the IT function tends to use the majority of outside contractors, the company will also assess if this software can be of value for other business areas, such as warehousing and distribution.
SAP helps Yamaha run better
Key business outcomes and benefits
Productivity savings for hiring managers and employees overseeing external workers
More efficient interactions between the company, its suppliers, and contractors
Management of purchase orders and invoices in the application through integration with SAP ERP Central Component
Good maintainability of the software
Featured solutions and services
SAP Signature Management by DocuSign lets people inside and outside an organization to securely access, sign, and send documents electronically — anywhere, anytime, and on any device.
SAP Fieldglass Contingent Workforce Management helps initiate, engage, manage, and complete all projects with contingent workers with one cloud-based application.
About Yamaha
The Yamaha Motor Corporation headquartered in Japan produces everything from motorcycles and all-terrain vehicles to snowmobiles and electric bicycles. It also manufactures many types of boats and engines as well as robotic equipment. Its subsidiary in North America manufactures, sells, markets, and distributes parts and accessories for these products.